We're boldly going deep into Season 3 of Star Trek: Discovery
Celebrating the heroes or space and living out our astronaut fantasies.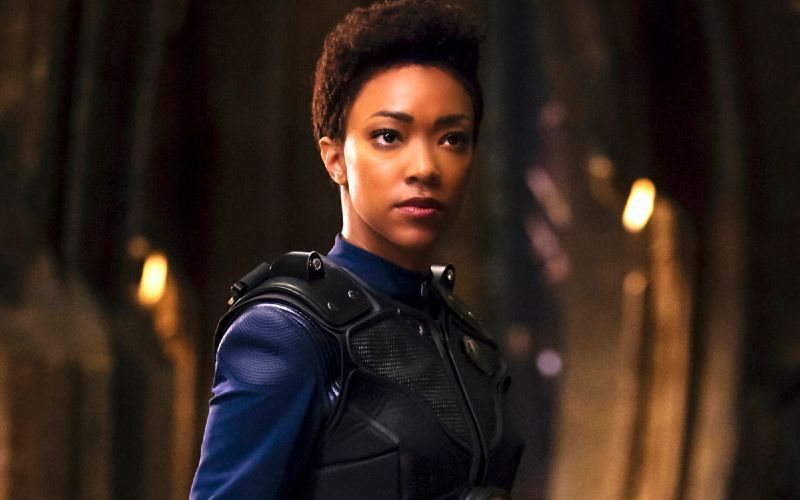 If you've been following the adventures of Sonequa Martin-Green as Michael Burnham, then you'll be keen to immerse yourself in Season 3 of Star Trek: Discovery – it's now available on Netflix.
The story-line of Season 3 follows the crew of the USS Discovery as they travel to the future, over 900 years after the events of the original Star Trek series. That opens up a lot of possibilities. We're assuming that the Borg just control everything, right?
As well as Sonequa Martin-Green, returning cast members include Doug Jones, Anthony Rapp, Mary Wiseman, and Wilson Cruz. David Ajala has been confirmed as a new cast member in a major role.
Real-life space adventures
While we love projecting our astronaut fantasies onto shows such as Star Trek, back in the real-world there's a number of women who are boldly getting on with the job of exploring the universe.
Astronauts Christina Koch and Jessica Meir have recently made history by completing the first ever all-female spacewalk.
Koch and Meir spent seven hours outside the International Space Station, replacing a failed power control unit. Koch already had four spacewalks under her belt, but it was the first for Meir – making her the 15th woman to walk in Space.
The first woman to spacewalk was Svetlana Savitskaya – she went outside the USSR's Salyut 7 space station for three hours, 35 minutes in 1984.
One of the barriers that women have faced in previous Space missions is having equipment available that's designed for their physique – for example, space suits are often too large for women to wear. The good news is that NASA has developed a new spacesuit that gives the wearer a customised fit – whatever the shape or size. NASA expects these new suits to be available for the mission that will put astronauts back on the moon.
The history of women in Space
At last count, 564 people have been into space – 65 of them women.
The first woman in space was Valentina Tereshkova – she went into orbit in 1963. Svetlana Savitskaya was the second woman in Space, her mission was in 1982. The third woman in Space, in 1983, was Sally Ride.
Ride was the first astronaut who identified as part of the LGBTQ community.
How does a Space mission physically impact a woman?
Dr Varsha Jain is a space gynaecologist, working with NASA to research women's health in Space.
Speaking to the BBC, Dr Jain confirms that spending time in Space impacts men and women differently.
"There are some subtle differences…" explains Dr Jain. "We don't know if that's to do with hormonal differences or more physiological changes that are occurring."
The practicalities of a woman having periods while on a Space mission is something that NASA has considered carefully.
"Most female astronauts now use the contraceptive pill to stop their periods…" says Dr Jain. "It's safe for them to do so because they're healthy women."
"There is no obvious demonstrable effect that going into space has on an astronaut's ability to have children…" continues Dr Jain. "Both male and female astronauts have successfully had children after spaceflight missions. Female astronauts are, on average, 38 years old during their first mission."