We're going to need to support each other in order to make it through 2021
David Luca is looking to the future.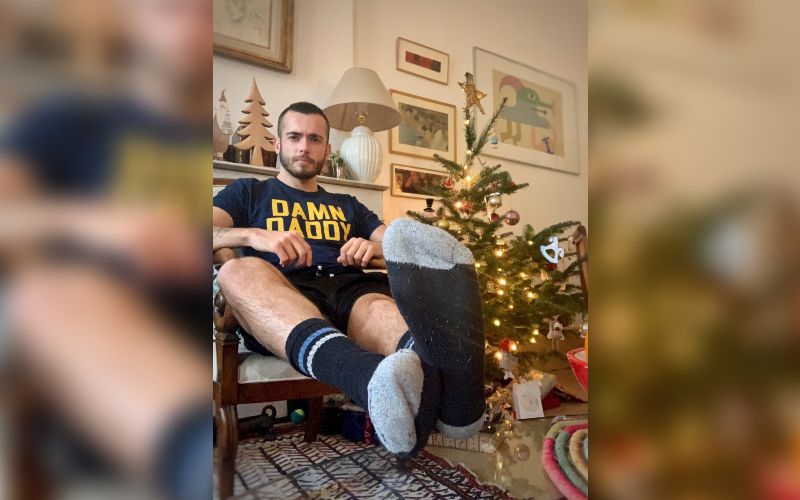 My mum used to say, never stand too close behind a horse because it will kick you. Apparently, we were all standing way too close to 2020. *shell shock style screaming* I, for one, feel like I've been kicked, shanked, robbed, and also had a few teeth knocked out by this serious contender for worst year in history.
I'm going to be talking a little about 2020 (trigger warning, quick have a sip of wine) and what is coming ahead in 2021. To try and reduce the amount of PTSD related law suits from our readers, I will be sticking to topics and themes relating to the LGBTQ community, okay?
The last year has been a hell of a ride for all of us – no matter what our gender or sexuality might be – but we, as queer people, have been hit particularly hard. "Won't somebody please give me back my circuit party" screams the white cis gay in his LA condo. Not all of us have been as lucky as Kameron (spelt with a K) who got to work from home in his San Francisco townhouse and keep his full salary. No? No.
The industries hit hard this past year have been night life, hospitality and tourism. Three industries that employ a huge number of young queer people. Let's not forget the industry hardest hit out of all of them, the Arts. My sister is an actress and set builder for theatre – she's seen her entire world come to a standstill in the UK, with no support, and no funding whatsoever from the Tory government. Let's not forget poor Fatima the ballet dancer who fronted the government's campaign on retraining in other areas. Thanks, Bojo.
Huge numbers of us have lost our jobs, lost out on possible employment or even seen our entire industry discredited and shut down by an uncaring and useless government. Unemployment and lost income means a rise in homelessness, people moving back in with their parents, debts and the use of food-banks. A statement supported by the fact that Unicef fed children in the UK for the first time in 70 years this Christmas. I hope everyone's racist Aunt Susan is happy she voted for Boris – "get Brexit done" screams some red-faced illiterate hetero Neanderthal in some regional branch of Wetherspoons.
What does this mean for 2021? It means that there is a huge struggle ahead for our community. The psychological and financial consequences of long-term unemployment are horrendous. We will continue to see more of our friends, colleagues and members of our community fall into difficulties. Charities and families are doing all they can to help out where the governments of the world are failing, and there isn't a definite end in sight.
More doom and gloom, yay! However, we do have several vaccines now beginning to be rolled out. That means hope. At some point, whether 2021 or the following year, this will all be a bad memory. An expression I use to keep myself motivated during dark times is that hard times make strong men (women, and all other people on the gender spectrum.) The Roaring twenties came after the Great War and the Spanish flu. Europe boomed following the black death allowing for the renaissance to blossom and change the course of humanity for the next 600 years. The queer community is a creative one, a resourceful one, and we have come a long way over the last century. From the concentration camps of Nazi occupied Europe to gay marriage and surrogacy. Overcoming the AIDS epidemic and taking drag culture into the mainstream.
2020 won't defeat us and neither will Covid-19. That being said, we must come together in order to get through this. Supporting your friend as they start their own online business, tagging the other guys in your OnlyFans promo (we should all be doing this anyway, stop being a diva – you're not the Mariah of OnlyFans), checking in on friends who are struggling with their mental health, and getting the vaccine when it is offered – these are all little things we can do to support each other.
Before I start sounding too much like a Miss America contestant, I'm going to talk about another major issue that has hit our community hard this last year. Trans rights have been in decline for the first time in decades. Not exactly someone I'm fond of, but credit where credit is due, Theresa May's government allowed trans people to self-identity and change their gender. A fantastic win for our community and a real insight into where public and political opinion was on trans rights and queer issues.
Then along came Boris fucking Johnson (my personal favourite for phrase of 2020) combined with the most evil woman in Britain (no not Priti useless, the other one) Queen Death Eater herself, J K Rowling. A privileged cis-gendered white billionaire who is making it her mission to remove trans rights and raise cis white woman to the same entitled rank as cis white men circa 2008.
Together, these two have brought about the end of Theresa May's pro-trans policies. 2021 is going to be the next chapter in their war on the trans community bringing further misery, pain and struggle to the most marginalised group in society. 50% of trans youths attempt suicide and 1 in 4 trans women experience homelessness, a figure that will have risen thanks to the effects of coronavirus on the world economy.
I am a cis gay man, like most of the people probably reading this. We owe all of our rights as queer people to the bravery and hard work of the trans community. It is our turn now to help fight for them in return. Like I said earlier, the only way we can get through 2021 and rebuild the world is by supporting each other. So let's keep the trans community in mind over the next year.
2021 will be tough, but it also has a lot of room for improvement. There are opportunities to be had, fights to be won and a new, better future for all of us if we look out for one another and do our bit.
I wish you all a happy, safe and healthy 2021. Things are going to be better. We can do this! Happy New Year everyone!
Love,
David Luca x