West End Girls by Pet Shop Boys - is it the greatest British single of all time?
The Guardian has crowned it as the greatest chart-topper.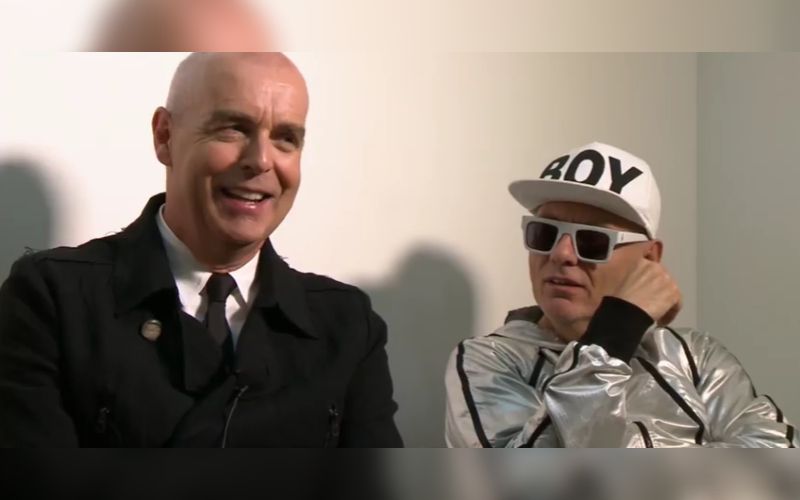 In a series where The Guardian has been counting down the 100 Greatest UK Number 1s, it's West End Girls by Pet Shop Boys that has come out on top.
"West End Girls isn't so much social commentary on London's burgeoning yuppie class as it is an impressionist marvel, in which lust, naivety, disco and opaque references to Lenin rush by as if caught in the reflection of a bus window…" writes Laura Snapes – explaining why the track topped the Guardian's poll. "The singular West End Girls runs on intoxicating sobriety; the promise of thrill coupled with an implacable sense of tragedy; the sumptuous pleasure of being right where you ought to be and the paranoia that everyone knows you don't belong there at all. It casts an outsider eye on heterosexual desire, how self-consciousness complicates innocent lust; the fine line between punishment and pleasure, and the limits of tastefulness."
Who are Pet Shop Boys?
Neil Tennant and Chris Lowe met in 1991.
Discovering they had a shared interest in dance and electronic music, they began to work together on material.
At the time, Tenant was working for Smash Hits magazine. On a trip to New York, he gave a demo tape to music producer Bobby Orlando and things quickly took off from there.
West End Girls was their big break-through hit, establishing them as a major name in the music industry.
It Couldn't Happen Here
Released in 1987, It Couldn't Happen Here is a feature film directed by Jack Bond, showcasing the music of the Pet Shop Boys.
It's recently been remastered and re-released by BFI, along with a range of extras that take us behind-the-scenes of this celebrated pop movie.
It Couldn't Happen Here began life when Jack Bond set out to make an extended pop video based on Pet Shop Boys' 1987 album Actually. What he ended up with was a flamboyantly full-scale feature film that finds Neil Tennant and Chris Lowe embarking on a musical odyssey. It's pop surrealism meets road movie.
It Couldn't Happen Here is available from BFI