What do you do if your home-town votes against gay marriage?
Xnthony is taking his experience of rural Ireland to the Edinburgh Fringe.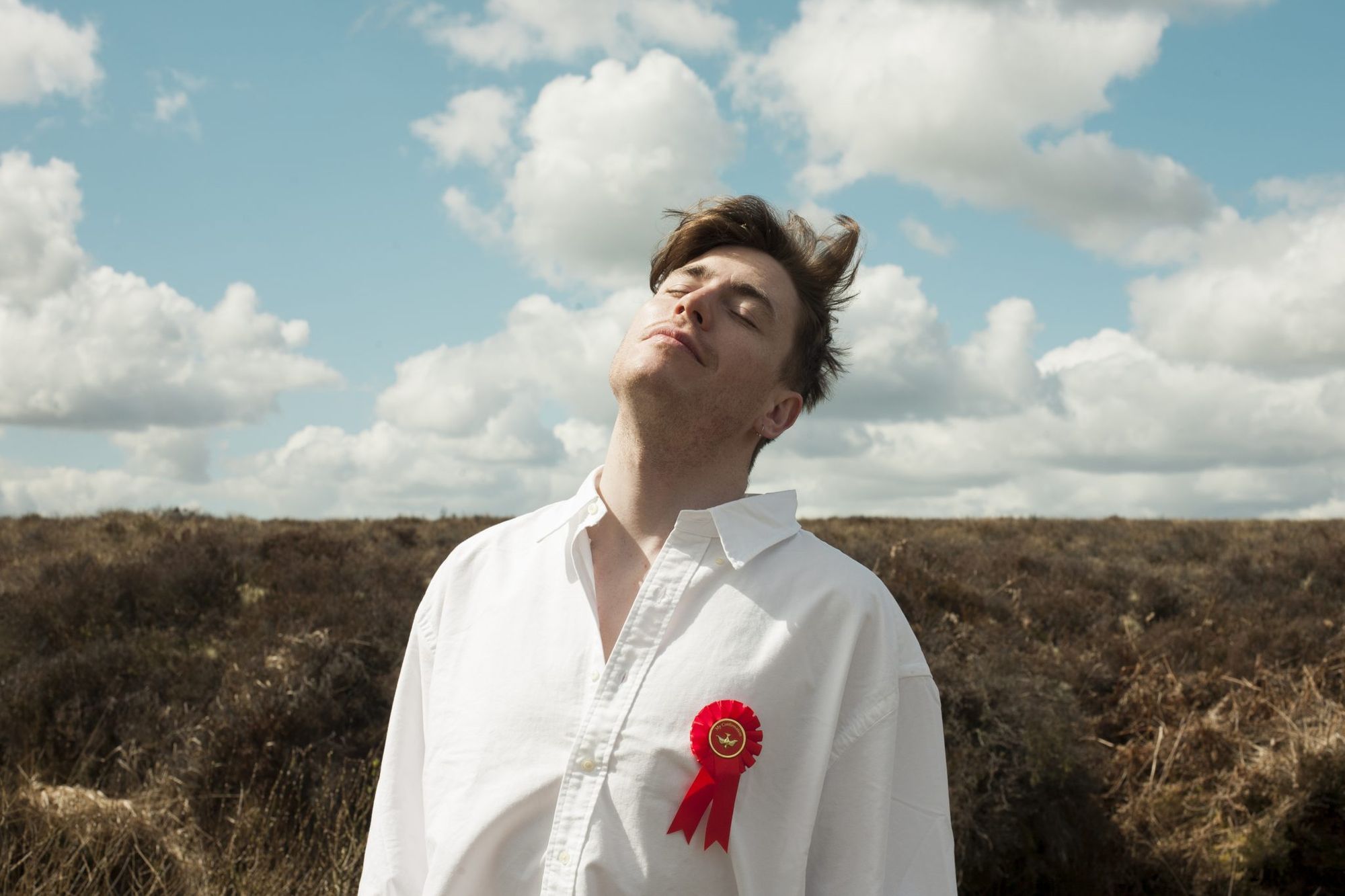 The Edinburgh Fringe Festival is one of the cultural high-points of the year – it's also one of the largest arts festivals in the world.
One of the performers looking to make a splash in Edinburgh is cabaret scene-stealer, Xnthony.
I caught up with Xnthony for a behind-the-scenes look at what it takes to make it big at Fringe.
When did you decide that you wanted to take a show to Edinburgh Fringe this year?
After I'd premiered the show at Dublin Fringe Festival, and saw how much audiences had responded positively to the songs and stories in the show, I quickly realised that I had to bring it to Edinburgh so even more people could see it!
The show explores what it means to be queer in a rural area and I think this is a underrepresented aspect of the LGBTQ story that resonates with people across the world. On top of that, the show explores how my home town was the only place in Ireland to vote No for Marriage Equality in the 2015 referendum. I think this resonates with British audiences who have also recently seen how a vote can affect their perception of home after the Brexit vote.
What's been the creative process you've followed to develop the show?
The process was really life changing. I was supported by Arts Council Ireland on this project, which allowed me to bring together a great team of collaborators to make a really ambitious show. This means we could afford the time and space to develop the project fully.
There were aspects of the process that I'd never really fully explored in my work – like, writing autobiographically. While this process was very difficult at first, it has changed my perspective on writing and creativity.
In the lead up to Edinburgh Fringe, I'm focusing on tweaking the script, really honing it so the show is a zinger!
How would you describe the work that you'll be presenting at Fringe?
In the show, I talk about my story, my childhood in rural Ireland as a queer child, and how that presents its own challenges. It's an ambitious blend of theatre and pop music which moves between sweeping choral arrangements and some really fabulous Robyn-style beats.
When I was making the show, it was really important to me that I bring the world of my Father's farm into the show. There's something exciting and endearing about creating a pop world set on a farm. I think there's definitely something different about that. And there's certainly some rural-dwelling queers who can fully relate.
What are the logistics of taking a show to Edinburgh Fringe?
Taking a show to the Edinburgh Fringe is a huge undertaking. I'm really lucky that the show is in Pleasance, who
are really supportive, and I also have a great team working with me to make it happen – which helps a lot.
It's still a big undertaking though, especially financially. I've been lucky that lots of people who've seen my work over the years have contributed to helping me with that cost – I wouldn't have been able to do it without them. The financial
reality of bringing a show to the festival is constantly on my mind – I'm really glad to see it's something that lots of artists are discussing at the moment because I don't think the public is always fully aware of what it costs to bring a show to the festival.
What makes Fringe an important showcase for you?
For me, it's about reaching out to people and telling my story. I think that connection with audiences is so special and I really value the journey the audience and performer go together on. Of course, there are other good opportunities that come with Edinburgh – potential artists seeing your work and getting their feedback, or organisations that might like the work too. With Edinburgh Fringe, the show can continue to have a long life after the festival. But mostly, I just hope to develop my work, see new theatre and meet new audiences.
Success for me is changing. When I was a little bit younger, I had a slightly naive image of what success looks like. Something along the lines of TV, maybe something attention-grabbing and all that. But now, I'm thinking about success in terms of my own goals, my own happiness, whether I am fulfilling my creative impulses and most importantly, that I'm having fun!
How do you hope that people feel when they're watching your Edinburgh Fringe show?
I hope they feel closer to their younger selves and give themselves a space to feel those feelings a child feels when they're a bit strange, awkward and different. If that was you, it's nice to take a moment to acknowledge how hard that was. I think we're living in a very binary time. For example, cancel culture is really prevalent and more and more the answers to complex questions about the world are too quickly solved in a black and white fashion. There is no room for nuance. People, whether they're liberal or conservative, are losing the power of conversation and empathy. I think the show really looks at this approach to life and the black and white way people looked at where I'm from after they
voted against marriage equality. I had a more nuanced way of looking at my home and I hope people come away from the show seeing the advantage of looking at things in a more nuanced way.
Main Image – Photo by Brian Teeling