What made Doris Day a queer icon?
Celebrating the life of an entertainment legend.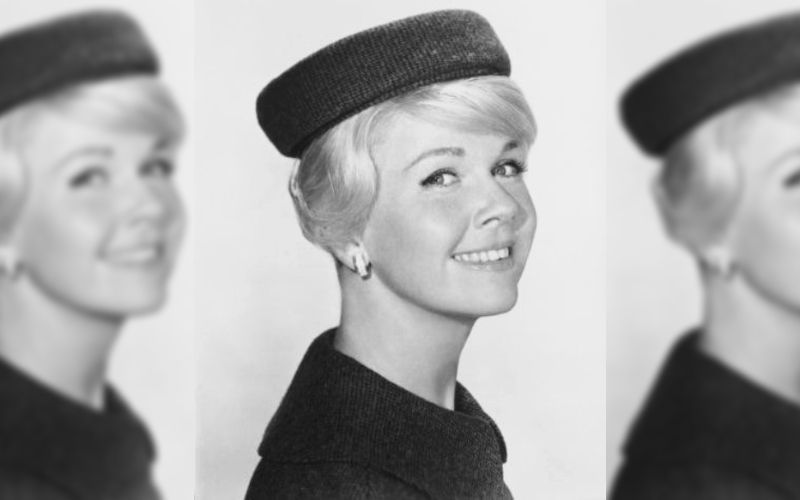 You may not be familiar with the career of Doris Day, but she was an undeniable star of the entertainment world.
It was announced today that Doris Day has died. She was 97.
To celebrate her life, let's take a look at her career and what made her an LGBTQ ally and a queer icon.
Name
Born as Doris Kappelhoff, she became famous under the stage name of Doris Day.
Born
3 April 1922
Died
13 May 2019, aged 97
Early Life
Born in Cincinnati, Ohio, Day developed an early interest in dance and was soon performing in Cincinnati. However, a car accident in 1937 injured her leg, and ended her career as a professional dancer.
It was during the rehabilitation period following the accident that Day began to develop her singing, citing Ella Fitzgerald as a major influence.
Career
Day began working professionally as a singer, releasing her first recording in 1945 – Sentimental Journey was a huge hit, becoming associated with the military forces returning to the US at the end of World War II. By the early 1950s, Day was one of the most popular singers in America.
Day's success as a singer led to roles in film. After a number of successful roles, Day was cast as the title character in the 1953 musical film, Calamity Jane. A track from the film, Secret Love, became one of Day's signature songs.
Her success continued, expanding into dramatic roles, and becoming one of the biggest box office draws of her era.
As tastes changed in subsequent decades, Day moved into television, and continued to record music. Her passion became animal welfare, and she devoted enormous energy to the animal welfare foundation that she established.
Queer Icon
In 1985, Day interviewed Rock Hudson as her first guest on her television show Doris Day's Best Friends. Hudson was visibly ill with the symptoms of AIDS. Hudson died a year later. Day and Hudson had been friends since they starred together in the film Pillow Talk in 1959.
Secret Love – Day's signature song from the film Calamity Jane – was a staple of gay bars for many years.
Once I had a secret love
That lived within the heart of me
All too soon my secret love
Became impatient to be free
So I told a friendly star
The way that dreamers often do
Just how wonderful you are
And why I am so in love with you
Now I shout it from the highest hills
Even told the golden daffodils
At last my heart's an open door
And my secret love's no secret anymore