What to watch: Boy Feels - I Love Trouble
Short films that explore young guys with a taste for danger.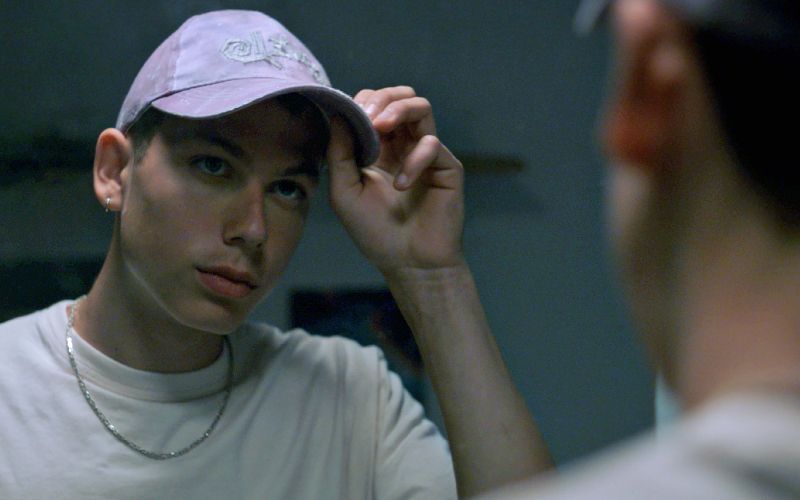 If you're looking for some short films to add to your watch-list, then check out the latest collection from NQV Media.
Boys Feels: I Love Trouble takes us on an exploration of the hormonal and emotional roller-coaster of being a teenage boy.
Five films are included in this collection.
While the stories come from different parts of the world, there is a universality in how young guys have to try and navigate a confusing world – there's a fearlessness and a sense of invincibility that all too often gets us into trouble.
Gotta
Director: Sarah Veltmeyer
Language: Dutch
Leon leads a solitary existence in a quiet port town. On the cusp of adulthood, he struggles to interpret his feelings and contain his frustration when his mother begins a relationship with a new man.
Cast: Jordy Coens, Hanneke Scholten, Jan den Broeder.
The Last Day of School
Director: Gabriele Urbonaite
Language: Lithuanian
On the last day of school, Edgaras is approached by old friend Viktoras, who proposes that the pair make a quick buck by smuggling cigarettes from Belarus across the border. Edgaras has a bright future ahead of him, but the temptation to transgress is one he cannot ignore.
Cast: Lukas Auksoraitis, Sarunas Zenkevicius, Karolina Kildaité.
Tree House
Director: Simon Guélat
Language: French
Four teenagers gather illegally on a military zone to build themselves a tree house. But as their return to school dawns, these golden days of cabin building will fast come to an end. In an attempt to cling onto what they had, Denis invites Mathieu for one last night at the tree house.
Cast: Simon Boutin, Devi Couzigou, Marie Millot, Miya Péchillon.
Gameboy
Director: Giancarlo Sánchez
Language: Dutch
Four friends – Thijs, Tobias, Sjeng and Tarik – exercise their wayward impulses by stealing their school's exam papers and selling them to their classmates for a price. Caught up in their newfound infamy and profiteering, the group seem invincible, but as soon as the outside world catches onto the affair, they must choose whether to surrender their newfound feeling of freedom, or to take things to the next level.
Cast: Thijs Boermans, Tobias Kersloot, Sjeng Kessels, Tarik Moree.
Pollux
Director: Michaël Dichter
Language: French
In a remote French town, the mood is tense. Because the factory where their parents work will be closing, there'll be no summer camp this year for 13-year-old Vivian and Max. But Vivian has a risky plan to make enough money to get them all to camp anyway. Accompanied by their friend Tom, they engage in a race against time to raise the funds needed.
Cast: Vivian Oudin, Maximilien Decorse, Tom-Eliott Fosse-Taurel, Mathieu Lourdel.
Boys Feels: I Love Trouble is distributed by NQV Media