What to watch: Fresh Meat
Screening at the Inside Out film festival in Canada.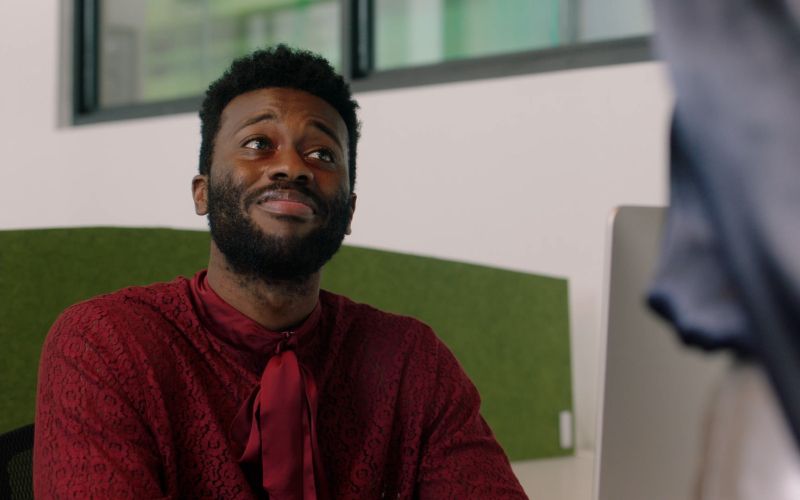 Making its premiere at the Inside Out film festival in Canada is Fresh Meat – a horror from filmmaker Lu Asfaha.
Fresh Meat follows the story of Nia, who discovers a terrifying secret after her new coworker, Jamal, goes missing.
At first glance, media company Drop appears to be the bright cheery office environment young writer Nia was expecting. That is until Jamal, her coworker, goes mysteriously missing and Nia seems to be the only one concerned about his disappearance. Investigating further, she discovers their terrifying secret to success.
I caught up with Lu Asfaha for a behind-the-scenes look at the film.
Equating cannibalism and cultural appropriation sounds bleak but feels correct. Did you set out to make a horror film or was that where you ended up because the cannibalism theme grabbed your attention?
I had previously made black comedies and a dark fantasy film and I was interested in diving into darker themes, so horror seemed like a good fit for that.
It's not hard to look around the world today and see things worth being scared of, so the intention was always to dive into horror as a genre.
Despite being a lifelong horror fan and enjoying my fair share of zombie films, I wasn't very familiar with the cannibalism sub-genre in horror. I was definitely more familiar with cannibalism stories in sci-fi like The Twilight Zone's To Serve Man. Those stories always centred on societal ills, so I decided to tackle those themes from the perspective of the anxiety I've often felt navigating the workplace.
Who are some of your horror filmmaking inspirations or creative reference points?
For me story is king so I've always admired screenwriters and writer/directors for their command of story.
Kevin Williamson's work has been a huge inspiration to me, from the way he infuses humour into dark stories to how he mines his own anxiety for authenticity.
I'm also inspired by up and coming filmmakers like Nikyatu Jusu, Remi Weekes, and Emmanuel Osei-Kuffour, who are rendering their own takes on horror sub-genres to tell stories that blend these genres in unique ways.
Is Fresh Meat a cautionary tale? Is it going to deter young queer creatives from considering a career in the media sector?
I certainly hope not. I think Fresh Meat is only holding up a mirror to the world we live in because I don't think any Black queer creatives are unaware of what they'll likely have to deal with when navigating this industry.
We come of age being very aware of the prejudice that exists in the world, and the media industry is only a microcosm of that.
This is an attempt to call it out for what it is, which is dehumanising.
Does a film such as Fresh Meat potentially help white people be more aware of what cultural appropriate means, or is it a way of empowering young people to have the confidence to call it out and push back against white privilege and appropriation?
Calling out and pushing back against white privilege and appropriation is something we should all be doing, not just those negatively effected by it but by those that benefit from it too. I hope that white people watching Fresh Meat will be willing to sit in that discomfort and look inward.
I also hope that young Black queer creatives will see themselves and their own stories in this film and know that it's not just them. It's not in your head.
What do you hope that people feel when watching Fresh Meat?
I tried, at every step, to infuse this story with the anxiety I have often felt navigating predominantly white workplaces in general, and the media industry specifically. I hope that people will feel discomfort and unease, and that they'll turn that discomfort and unease into a conversation.
Fresh Meat is screening as part of the Inside Out film festival