What to watch: Golden Delicious
A heartfelt coming-of-age story from Canada.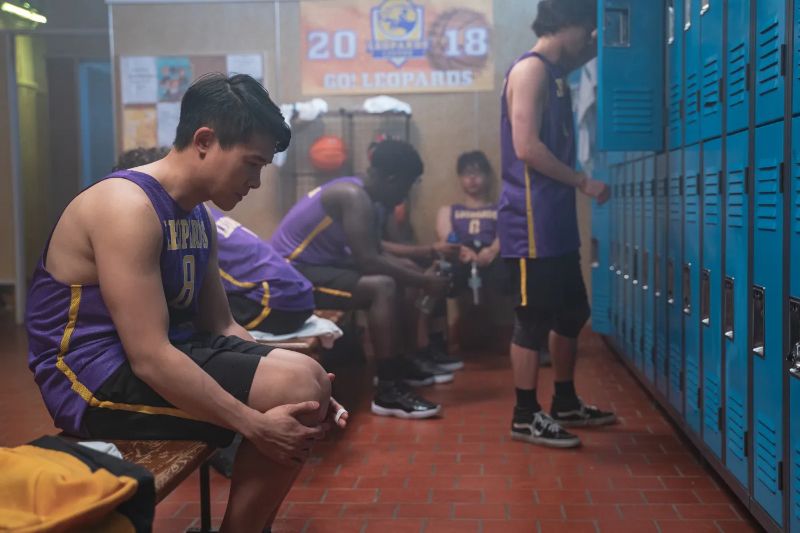 Written by Gorrman Lee and directed by Jason Karman, Golden Delicious is a heartfelt coming-of-age drama set in Canada.
Jake (Cardi Wong) is a high school senior who is under-pressure from his father to follow in his footsteps and make the school basketball team - he's also under pressure from his girlfriend, Valerie (Parmiss Sehat) to take their relationship to the next level.
Jake is just about holding it all together until Aleks (Chris Carson) moves in across the street. Aleks is really good at basketball and also openly gay. Spending time with Aleks forces Jake to confront his confusion about who he wants to be.
Cardi Wong is particularly strong in conveying Jake's dilemmas but also his confusion as he tries to figure out his sexuality.
Karman also effectively illustrates how Jake's fractured family life adds to the pressure and confusion that he feels, as well as how social media can amplify the potential consequences of the ups and downs of adolescent life.
As with most coming-of-age stories, there's a tendency to wrap up all the storylines so that there's no loose ends to the narrative and characters can get their happy-ever-afters. But this is an engaging film that reminds us all that being a teenager can be tough-going and that we all have to figure ourselves out in our own time.
Golden Delicious is distributed by Peccadillo Pictures