What to watch: Here Comes Your Man
A film exploring the ups and downs of gay relationships.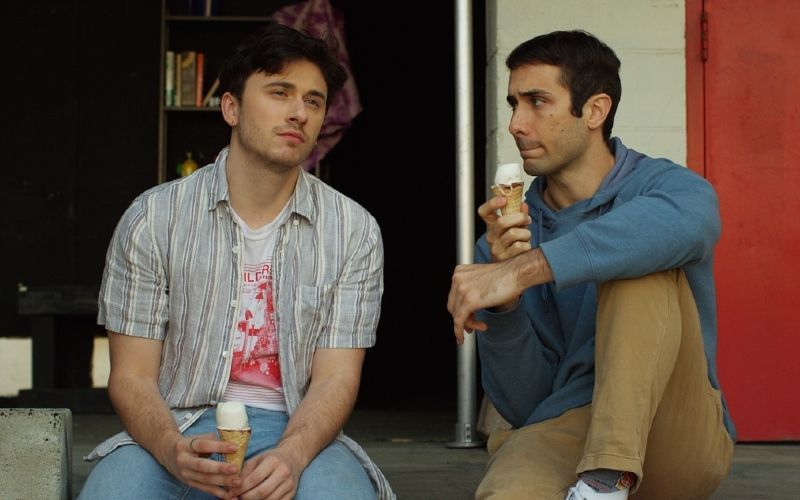 The latest project from filmmaker Omar Salas Zamora is Here Comes Your Man.
Created as a five-episode series, if you watch them all back-to-back it works as a feature-length film.
Here Comes Your Man gives us the story of Aaron and Jordan. What starts as a simple hookup, soon becomes something more. The film charts the ups and downs of their romance.
Zamora allows his story to unfold gently, as the characters articulate their thoughts and emotions to each other, creating opportunities to explore topics such as serodiscordant relationships, coming out, and creative struggles.
Whatever your experiences of gay dating and relationships, there's plenty in this film that will feel familiar.
The cast includes: Jason Alan Clark, Calvin Picou, Clay von Carlowitz, and Noelle Miller.
Here Comes Your Man is distributed by TLA Releasing