What to watch: Martyr - exploring the intimacy of death
Mazen Khaled's film gives us a story of the boys of Beirut.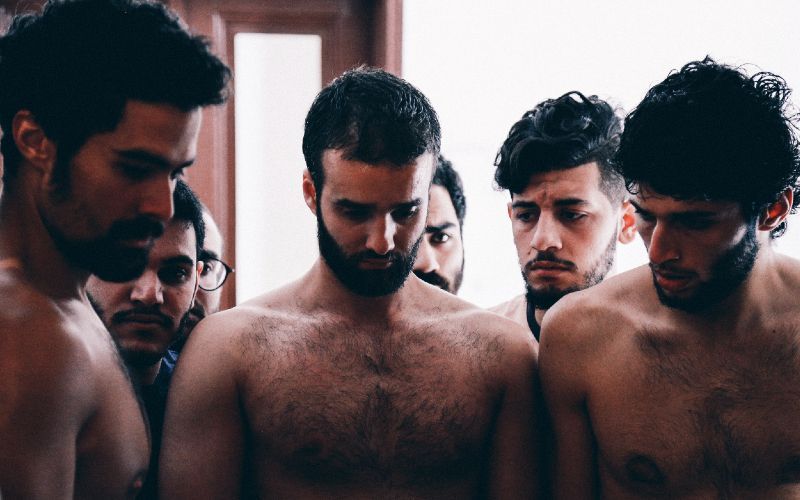 Filmmaker Mazen Khaled takes us deep within the fabric of life in Beirut.
Martyr gives us the story of Hassane – a frustrated young man struggling to find his place in the world. Seeking an escape from his family's pressure to find work, Hassane heads to the sea to spend the day with his friends. But the day takes a dark turn, and death shapes the narrative for this community.
It's often said that to effectively tell the story of a death, you also need to tell the story of that person's life. Khaled follows that principle – the opening scenes giving us just enough sense of who Hassane is and how he fits into the world around him.
Understanding how Beirut-born Khaled came to this story provides some useful context.
"Beirut is a Mediterranean city, with a waterfront promenade that we lovingly refer to as the Corniche…" explains Khaled. "It's lined with a balustrade from which diving off is dangerous local activity, performed with crowds watching and cheering. Once, two young men died performing, trying to please a crowd."
"It hit me that the balustrade is the borderline of the city. Those young people are literally jumping out of society into their freedom."
"From talking with some of them, I understood that they all come from underprivileged communities in poor neighbourhoods. Suffocating neighbourhoods whose streets are plastered with posters of martyrs, and whose cramped buildings deny light's natural right to seep through. Overcrowded neighbourhoods where jungles of electrical wires carry stolen electricity into small homes, where people are drowning in marginality and hopelessness, but, most of all, where people have no prospect of ever leaving. It struck me that the sea is their liberty, their escape."
"The Corniche overlooks the rocky shore below. The shore is a homosocial space. Men cavort, swim, and establish their pecking orders amongst each other. One day, I asked some guys if they minded if I followed them around with a strapped-on camera. The result was the starting point of this project."
Homosociality is what underpins this film. Women are not absent, but they are largely separate. It is the men – particularly Hassane's friends – that are front-and-centre in this story.
Khaled shows us their intimacy in life, but also – and perhaps more powerfully – their intimacy in death.
As the rituals of grief and mourning play out, it's an emotionally compelling piece of filmmaking.
Martyr is distributed by Peccadillo Pictures