What to watch: Red, White & Royal Blue
As queer fairytales go, this is pretty good!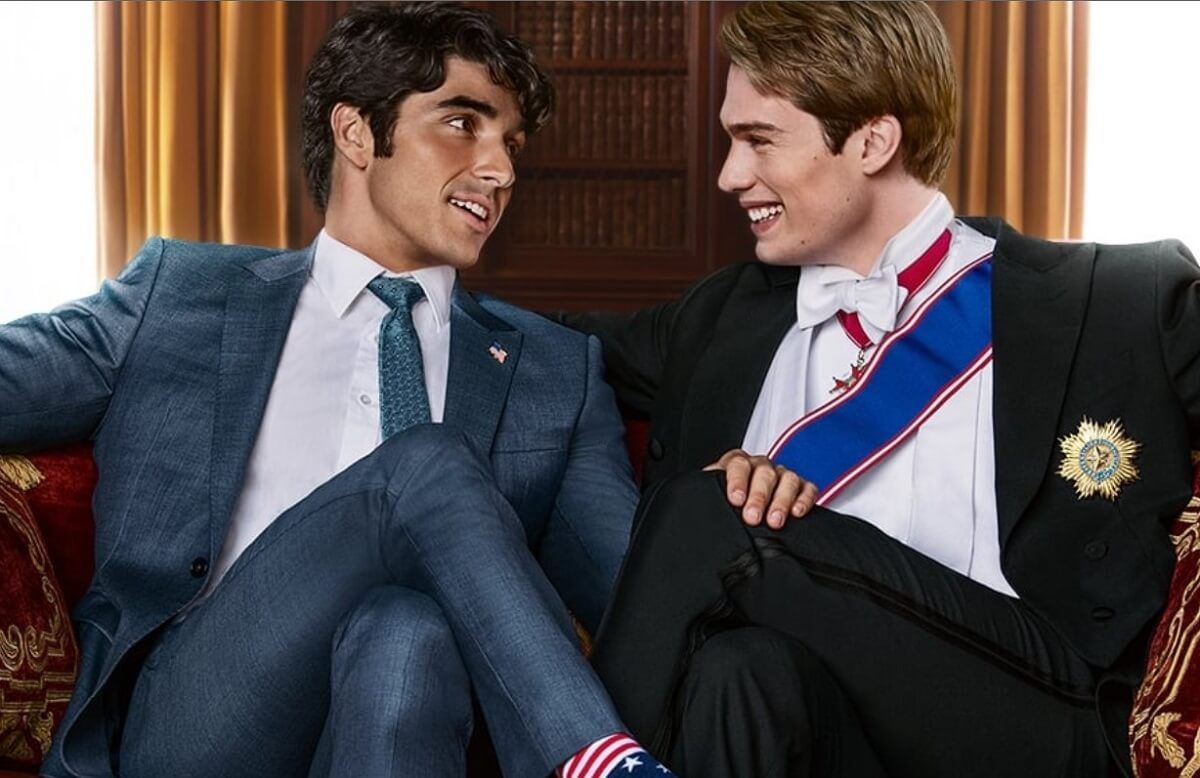 I just assumed that I wasn't going to like Red, White & Royal Blue. Maybe it caught me on the right day, on the right side of a bottle of red wine - who knows? I watched it. I liked it.
This film is an adaptation of the novel by Casey McQuiston. I haven't read the book. I'm not sure I could get through it. The story is pure fairytale romance - an English prince and the son of the US President are forced to spend some time together and end up falling in love.
With a screenplay that he's co-written with Ted Malawer, Matthew Lopez directs the film - with Nicholas Galitzine as the prince and Taylor Zakhar Perez as the President's son.
This is competent filmmaking. It's a 2-hour film that moves along coherently and keeps us engaged with the ups and downs of the romance. Money has been spent on this film - Uma Thurman plays the President, that's the kind of money we're talking.
Sure, it's a total fairytale. None of this real, none of this actually makes any sense, but if you're prepared to suspend disbelief for a couple of hours, this is an engaging story with likeable characters who you can't help rooting for as they stumble inevitably towards their happily-ever-after.
The intimacy between the lovers is handled well - there's a solid sex-scene that conveys the physical connection while still keeping it family friendly. It's all very woke, in a grown-up, sensible kind of way.
As someone who watches a lot of queer movies, they can be a bit hard to watch. This was the opposite of that - a light, airy, confection that tells a story and makes us feel something. Yes, I cried - obviously.
If you feel like watching two cute boys fall in love, you'll enjoy this.
Don't overthink it - queer people deserve fairytales just as much as anyone else. We can all dream about finding our happily-ever-after.