What's on in London: Diary Of A Somebody
A revival of a play based on the diaries of Joe Orton.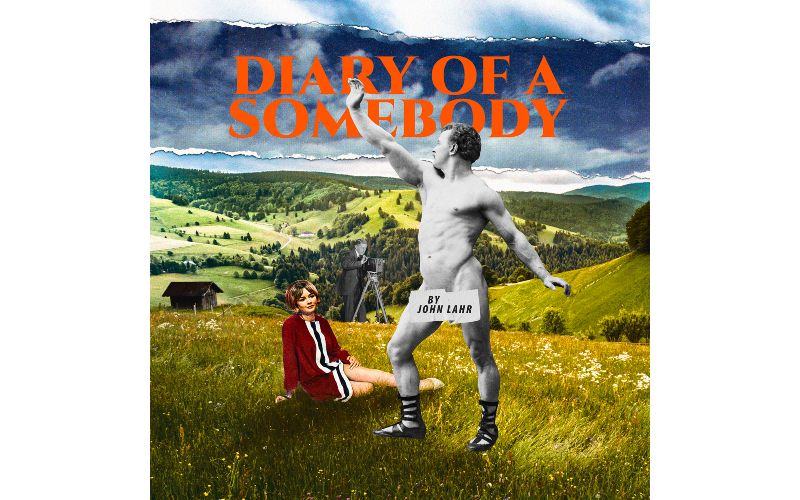 Staged for the first time in 35 years, Diary of a Somebody is a deep dive into the mind of one of the most witty, rebellious, and acclaimed artists of his generation – Joe Orton.
The cast for this revival production has now been announced. George Kemp will play Orton, and Toby Osmond will play Kenneth Halliwell.
Also in the cast are Jemma Churchill, Jamie Zubairi, Sorcha Kennedy, and Ryan Rajan Mal.
This production is directed by Nico Rao Pimparé.
Diary of a Somebody first premiered at the National Theatre in 1986. The production at Seven Dials Playhouse will be the play's first London revival in 35 years. The play incorporates Orton's words from his diaries, letters and literary fragments, as well as psychiatric reports.
This dramatisation of The Orton Diaries chronicles the last eight months of playwright Joe Orton's life. The diaries track Orton's growing theatrical celebrity and the corresponding punishing effect it had on his relationship with friend and mentor Kenneth Halliwell who murdered him on 9th August 1967 and then took his own life.
I caught up with George Kemp for a behind-the-scenes look at the production.
Did you know much about Joe Orton or have any experience of his work before tackling this role?
I didn't know much about Joe's life, just the headlines really. I'd read his plays but hadn't seen anywhere near enough in the theatre.
That's often the great gift of this job, learning a lot about a new subject and getting to dive into a world that you didn't know much about until you signed on.
I'm loving trying to get inside his head and finding out more about Orton and Halliwell's life together, and London and the theatre at that time.
How challenging is it to embody or bring to life a biographical portrayal of an actual person – does it have to be a recognisable impersonation of Joe Orton, or can it be something different?
It's a big question! I've just finished playing Peter Sellers in Spike at the Watermill and faced a similar problem.
I like to form the basis of the character from what we know, watch interviews and listen to whatever clips I can find but ultimately if the person isn't so distinct that anything but an impersonation would seem silly, you have to play the character as written in the text.
In the end, the play contains all the information you need for a satisfying couple of hours – I hope! – and trying to bring in too much from outside that can get you unstuck.
But there is a pressure to do right by the reality. I think creating something truthful and interesting, playing the moments you've got in a dynamic way, that's what will give life to a character whether they're real or not.
What are some of the key characteristics or characters that you're trying to channel in your portrayal of Orton?
His energy, the need to bring humour and anarchy into the world and challenge norms and those around him. His friendship and thirst for life. Those are the things I'm aiming for.
Has your preparation for this play changed your perception/understanding of Orton or Halliwell?
Yeah it has. On both counts, I think.
My view was maybe a bit simplistic before – Orton as anarchic imp trying to put a bomb under the theatre world and Halliwell as introverted oddball.
I'd never considered the length and depth of their relationship. It lasted almost half of Orton's life and their dedication to each other – healthy or unhealthy – was enormous. Symbiotic in a way.
Also, what it must feel like to be catapulted as fiercely to fame as Orton was, so quickly – what that must feel like as a man about my age and what that would do to your relationship, especially to someone who felt they'd taught you so much and were responsible in many ways for your success.
What do you hope that people feel when watching this performance of Diary of a Somebody?
Alive! I hope people get a taste of this man and his lust for living, that they're entertained by him and that they're moved by him. He was an amazing human, a real force, and I hope they go with him on his journey until it's cut short.
That you feel the tragedy creep in and that it belongs to both Orton and Halliwell. Kenneth isn't an antagonist in the play, it's much more complicated than that.
If we're doing our jobs – and Toby Osmond is wonderful at his so it's all on me if it's rubbish – then you should feel deeply for both of them. It's going to be a fun, outrageous, challenging and affecting evening. An authentic picture of Joe Orton – after all, they're his words we're speaking.
Diary Of A Somebody will run at the Seven Dials Playhouse in London from 22 March until 30 April