What's on in London: The Night Larry Kramer Kissed Me
John Bell stars in this one-man play.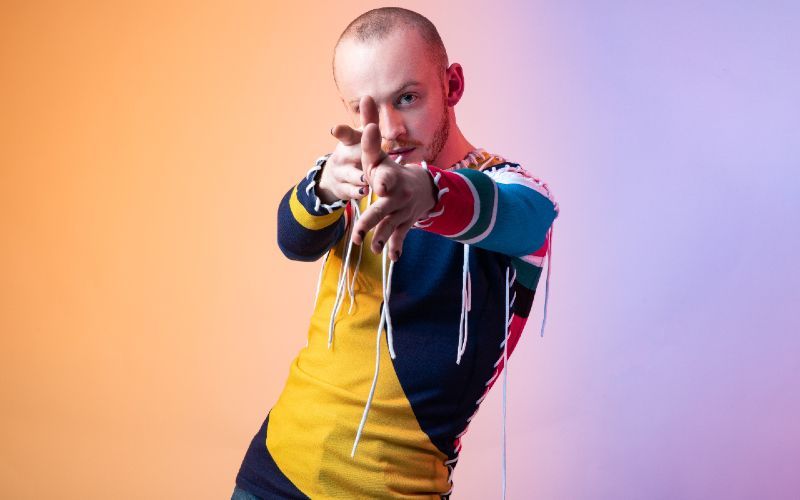 The Night Larry Kramer Kissed Me is a play by David Drake.
It was first staged in London in 1994. A new production – directed by Steven Dexter – will open on 3 February at the New Wimbledon Theatre and will star John Bell.
The play is a one-man show, and the story centres on one character.
After attending a performance of Larry Kramer's play The Normal Heart, a young man's life is changed forever thanks to the power of theatre. This is a coming-of-age story that follows the life of a young actor – his call to gay pride and activism in New York during the onset of HIV/AIDS in the 80s.
Broken up into a series of stories, the play explores that journey of self- discovery. From the late-night club crawl to the sweat of the gyms, from the threat of anti-gay violence to the place where condemnation, compromises and closets are a thing of the past. The Night Larry Kramer Kissed Me exposes the sexual, spiritual, and political yearnings at the heart of gay America shared by a whole generation of gay men and women.
This will be John Bell's stage debut. He's previously appeared in films such as The Hobbit and series such as Outlander.
I caught up with John Bell for a behind-the-scenes look at the production.
For your stage debut, you're tackling a one-man show – were you looking for a challenge?
Absolutely. When I moved to London after finishing filming on Outlander Season 6, I was desperate to try my hand at theatre. So, when Dex got in contact about appearing in the revival of Larry Kramer, I jumped at the opportunity.
At first, I didn't know it was going to be a 'one man show', however after talking with Dex and reading the script it was obvious to me that this was the play to do.
A challenge, yes, but one I'm excited to conquer.
When did you first encounter the work of Larry Kramer and The Normal Heart?
I first saw The Normal Heart a month before I received the offer for Larry Kramer. My friend and I wanted to see something at The National, so we went along. Safe to say that I was incredibly moved by the play.
I've now seen the HBO production with Mark Ruffalo which I also thoroughly enjoyed.
The time period of this play is obviously a specific point of history, and our experience of HIV is vastly different now to what it was then. Have you had to do much research to get your head around the context that this character is operating in?
In a way, yes – it's plays like The Normal Heart, documentaries like Paris is Burning and shows like It's a Sin, that have helped me not only understand HIV/AIDS but a wider of appreciation of what it means to be queer and the people in our community who fought and stood up for our rights long before I was born.
I implore all young queer folk to research and learn.
Has preparing for this role had any personal impact on your understanding of the LGBTQ community's history with HIV/AIDS and how that continues to shape the LGBTQ community today?
I'm always learning more, so of course the play has helped me to understand my community's history.
To me, the play is a love letter to those who came before and the generation that were lost as a result of the homophobia and ignorance of the late 80s early 90s, and the activists who fought to change that.
What do you hope that people feel when watching your performance in The Night Larry Kramer Kissed Me
I hope people are touched by the story's poignancy. I also say, let the audience take away from the play whatever they want! It's a tribute, a vigil, a comedy and a tragedy all wrapped up in one.
I guess, by the end, I hope they themselves feel hopeful, that we are all marching forward, and together we are stronger than any hate.
The Night Larry Kramer Kissed Me will run from 3-26 February at New Wimbledon Theatre in London