What's on in London: ¡VIVA! - flamenco that challenges gender norms
¡VIVA! - flamenco that challenges gender norms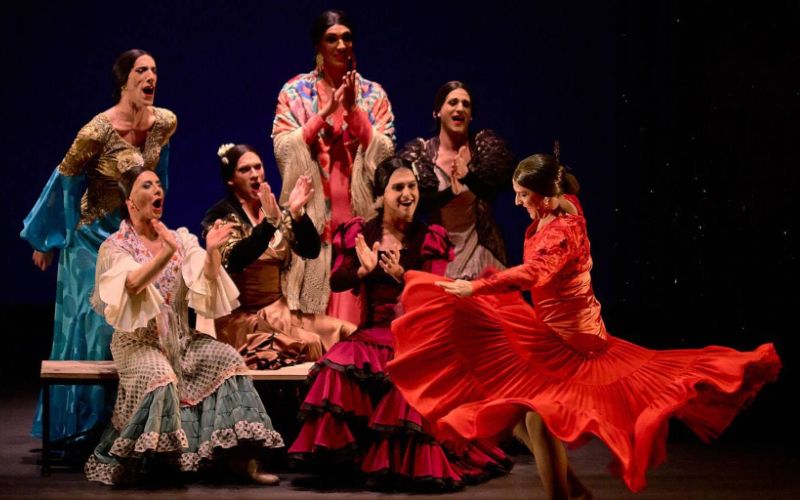 Flamenco specialist Manuel Liñan presents ¡VIVA! – a show that celebrates the vivacious essence of the artform itself, blending speed and technical brilliance with comedy and delicacy.
Challenging the defined roles of male and female forms in flamenco, Liñan seeks to present his own vibrant, joyful and exuberant flamenco that celebrates expression, freedom and being yourself.
I caught up with Manuel Liñan for a behind-the-scenes look at the production.
You've talked about how ¡VIVA! draws on your childhood memories of dressing up and dancing. It must feel a bit surreal to now see those childhood fantasies brought to life on the stage?
I feel like it's something I had to bring back – it seemed very unfair that people laughed at me when I was a child because I did it with total honesty.
Bringing back all that part of my childhood means nerve, courage and bravery to me, and above all, commitment to my identity.
Is ¡VIVA! a form of drag flamenco? Is it something akin to what Les Ballets Trockadero de Monte Carlo does with ballet?
¡VIVA! is a flamenco show performed by seven male dancers wearing flamenco dresses, they give a message with this action, which can be read or interpreted as everyone wants. It's not based on comedy, even if there are fun moments.
What was your casting process? Was it difficult to find dancers who could deliver the kind of performance you were looking for?
I didn't cast – I knew some of the dancers that are part of ¡VIVA!, I'd already worked with some others, and some have had similar experiences to mine.
Does the blurring of the gender roles within flamenco give us a different perspective on the dance itself?
It's very important to me that we can appropriate the aesthetics and the movements that have been more associated with the feminine, without having to question or justify ourselves.
I think it's wonderful to see a young man dancing in a gown and normalise this situation. It doesn't have to be linked to theatre or art – just put it on because you want to.
What sort of reaction have you had to ¡VIVA!?
There is a bit of everything. It's difficult to explain but the reaction of the viewer is often linked to their traumas, experiences or needs.
Audiences show us their warmth. Fellow artists support us, although it hasn't been everyone.
What do you hope that people feel when watching ¡VIVA!?
I think that everyone can feel something different. For me, it's a personal story.
If the audience gets excited then that's enough.
¡VIVA! will run at Sadler's Wells from 21-22 June