What's on your 2021 travel wish-list?
Our bags are packed!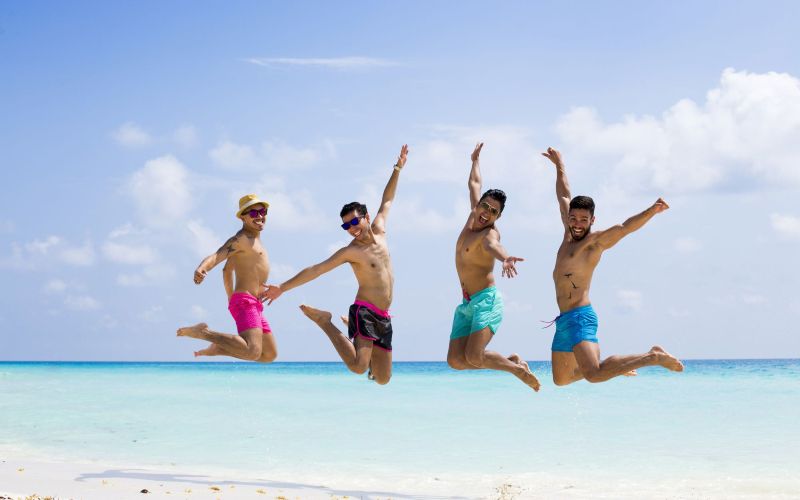 While travel isn't really an option that most of us can embrace just now, we are spending a fair bit of time debating travel wish-lists and dream vacations that we're gagging for as soon as something more than a stay-cation becomes a possibility.
Here's some of the options that we're currently weighing up.
The Berlin Blast with the Boys
A mini-break in Berlin is hard to beat. We love the laid-back vibe of the bars and cafes of Schöneberg, and when it comes to a night out then the locals go hard-core.
A crazy weekend in Brussels
Some of our best nights out have involved some wild times at La Demence – the iconic club night that pretty much defines European clubbing for gay men. We're looking forward to getting amongst it, getting our shirts off, and getting sweaty on the dance-floor.
Losing ourselves for a few days in Amsterdam
The guys in Amsterdam are tall, quite serious, and they ride their bikes aggressively. But there's few cities that can beat Amsterdam as the ideal mini-break destination.
We're big fans of The Eagle – the fetish club in Amsterdam. But if that's not your kind of thing, the canals are nice.
Partying in Paris
We love the attitude that Parisiens bring to everything they do.
It's a beautiful city – the city of love, the city of romance.
It's also a fantastic city if you fancy a wild night where everything gets a bit loose. These boys don't mess around.
Getting our gear on in Antwerp
Antwerp – a beautiful old city, famous for its diamond merchants. It's also home to one of the biggest fetish communities in Europe.
The Boots is the club where all of the action is at. Darklands is their annual fetish festival.
Pack your gear – let's get amongst it!
Beach bliss in Barcelona
Sure, we've all had our wallet stolen while having some fun in a darkroom in Barcelona, but that doesn't stop us going back for long, lazy days on the naked beach and wild nights that start late and never seem to end.
Muscle bears on the beach in Sitges
There's two official Bear Week events in Sitges, but you're never far from a muscle bear in this Spanish seaside resort.
If you're looking for some gay beach time and somewhere to work on your all-over tan, Sitges ticks a lot of boxes.
Good times in Gran Can
Gran Canaria is a little world of its own – huge sandy beaches where the clothing-optional choice is a bit of a no-brainer, a massive range of gay bars and clubs, and the kind of weather that makes it mandatory to always have a cocktail to hand.