What's your going out checklist?
Some key steps to bringing your A-game on a night out.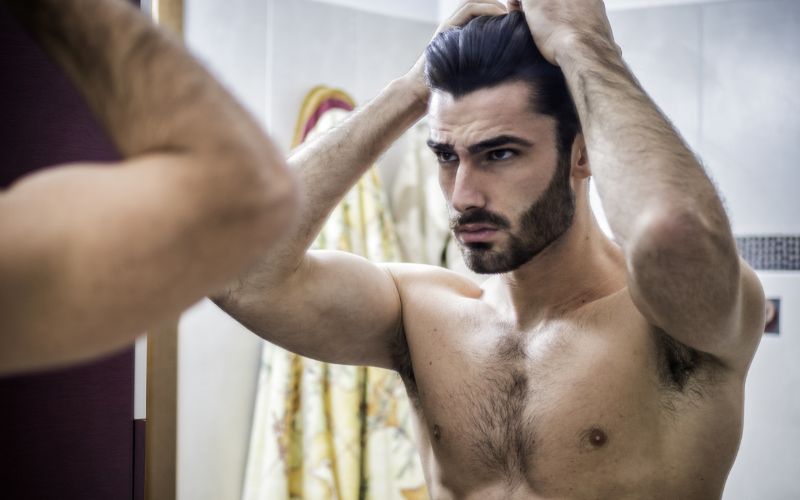 Going out doesn't have to be a big deal, but it is a good opportunity to take a moment, give yourself a once-over in the mirror, and ask yourself – am I bringing my A-game?
Everyone has their own getting-ready-to-go-out regime and rituals. It's important to find what works for you, the process that you need to follow before you can take a final pose in front of the mirror and confirm to yourself – ready.
Your checklist might include some of the following steps.
Shave
Making time to treat yourself to a professional shave from a barber is definitely worth doing if possible, but if you've got low-maintenance facial hair then it might be easier just to give yourself a quick tidy up.
The key thing is that you give a great first impression – you don't want to look over-worked, just sleek and freshly groomed.
Man-scaping
There's nothing wrong with a bit of muscle-bear fur and scruff, but you still need to be able to see the wood from the trees.
Giving your pubes a quick trim is probably a sensible idea. You might want to think about shaving your balls. All of this makes your dick look bigger and generally a bit more appealing.
Also, have a think about your butt. If you're a hairy guy, no one is expecting you to shave or wax your ass, but if you're hoping that someone is going to rim you at some stage during the night, then it might be helpful to give yourself a bit of a trim to make access as easy as possible.
Facial
Whatever the event that you're heading out to, there's inevitably doing to be photos taken, and they're going to be plastered over someone's social media.
What you don't want is for someone to be looking at your photos and thinking that you look a bit tired and run-down.
If time and money weren't a factor, then a professional facial and sports massage would probably factor somewhere in your getting ready routine, but realistically you're going to have to do it yourself.
Don't try a new product on the day that you're going somewhere special. You need a beauty regime that is tried-and-tested and that you're confident will give you the results that you're looking for.
Wardrobe
No matter how many clothes you have in your closet, when it comes to getting ready to go out it's difficult to escape the feeling that you have nothing to wear, or at least nothing that makes you feel like you think you should be feeling for whatever occasion you're preparing for.
While we'd all like to go out wearing something memorable – a show-stopper, something that makes heads turn – if you're putting your outfit together at the last minute then you're better to go for something that you know you feel good in, that you'll be comfortable in, and that will survive whatever kind of night you're planning on.
Acceptance Speech
You might not be heading to the kind of event where they hand out lifetime achievement awards, but you never know when you'll need to propose a toast, or step up to the microphone and say a few words. It never hurts to be prepared.