Where to find the best ice-cream in London
The weather is always right for good ice-cream.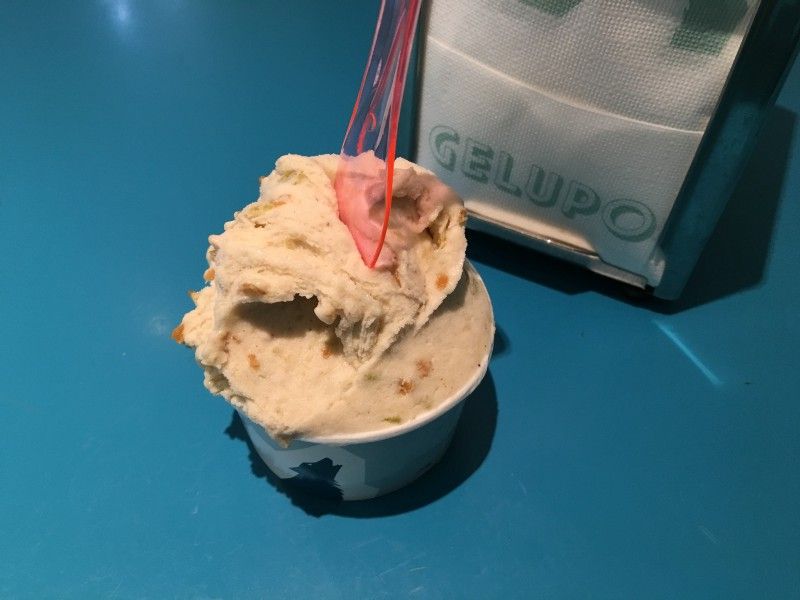 Nothing beats a good ice-cream, right? When the weather starts to get a little warmer, or if you're out and about and wanting to treat the kids (or yourself), some quality ice-cream or gelato can really put a spring in your step and a smile on your face.
However, not all ice-cream is equal. If you're visiting London, you could probably benefit from a bit of local knowledge on the best ice-cream options for your money and your taste-buds.
After many years of extensive research, here's my favourite places to find a sweet treat in London:
You'll find this small cafe-style ice-cream store on the edge of Covent Garden, in New Row.
You're in the midst of theatre-land, so if you're seeing a show you can grab a quality ice-cream during interval - if you're quick on your feet.
La Gelatiera make their ice-cream on the premises (in a small basement kitchen). They make good coffee too. It's only a small space, so there's not a huge range to choose from, but everything that they've got there is fresh and good.
If you're feeling adventurous, there's options like Basil & Chilli, but there's plenty of traditional flavours if that's more your thing.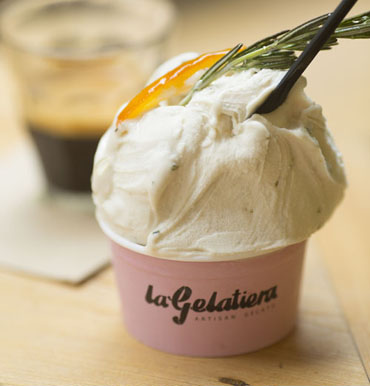 Archer Street in Soho is one of London's surprisingly interesting streets.
In the midst of the theatres and creative industries, there is Jacob Kenedy's exciting Italian restaurant Bocca Di Lupo and across the road is its dessert off-shoot, Gelupo.
The gelato and sorbet menu changes regularly - my favourites include Fresh Mint Stracciatella, Ricotta & Sour Cherry, and the Caramel & Liquorice.
Gelupo is the perfect ice-cream destination whatever the weather.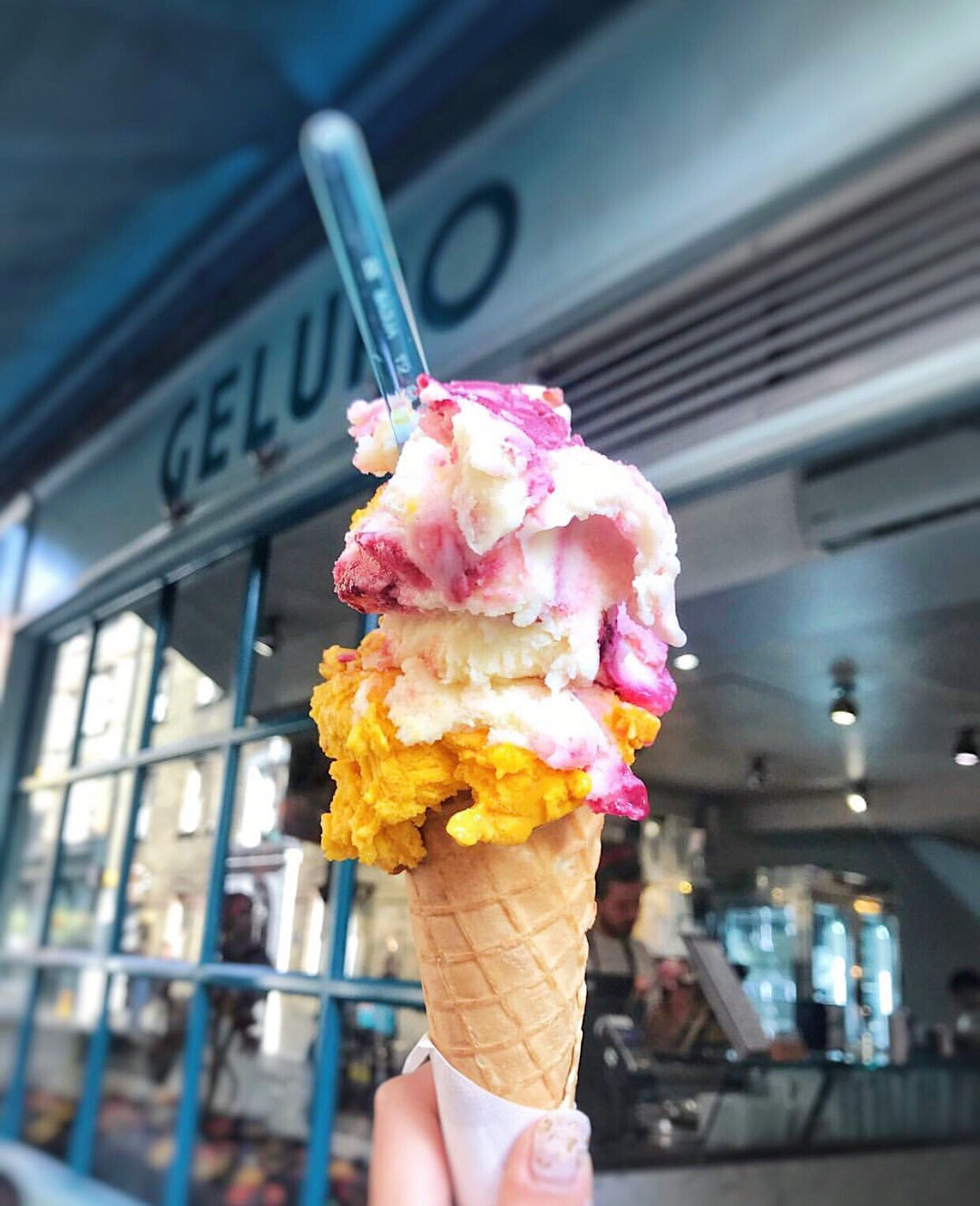 The stylish neighbourhood of Islington is one of London's best — the perfect precinct for wandering around and exploring on a weekend.
One of the highlights of a visit to this neighbourhood is ice-cream from Udderlicious on Upper Street. They also have an outlet in Covent Garden.
A great range of flavours and top quality ice-cream, made on the premises from organic milk.
I generally opt for the peanut butter and chocolate, matched with a big scoop of Nutella-flavoured ice-cream. Heaven.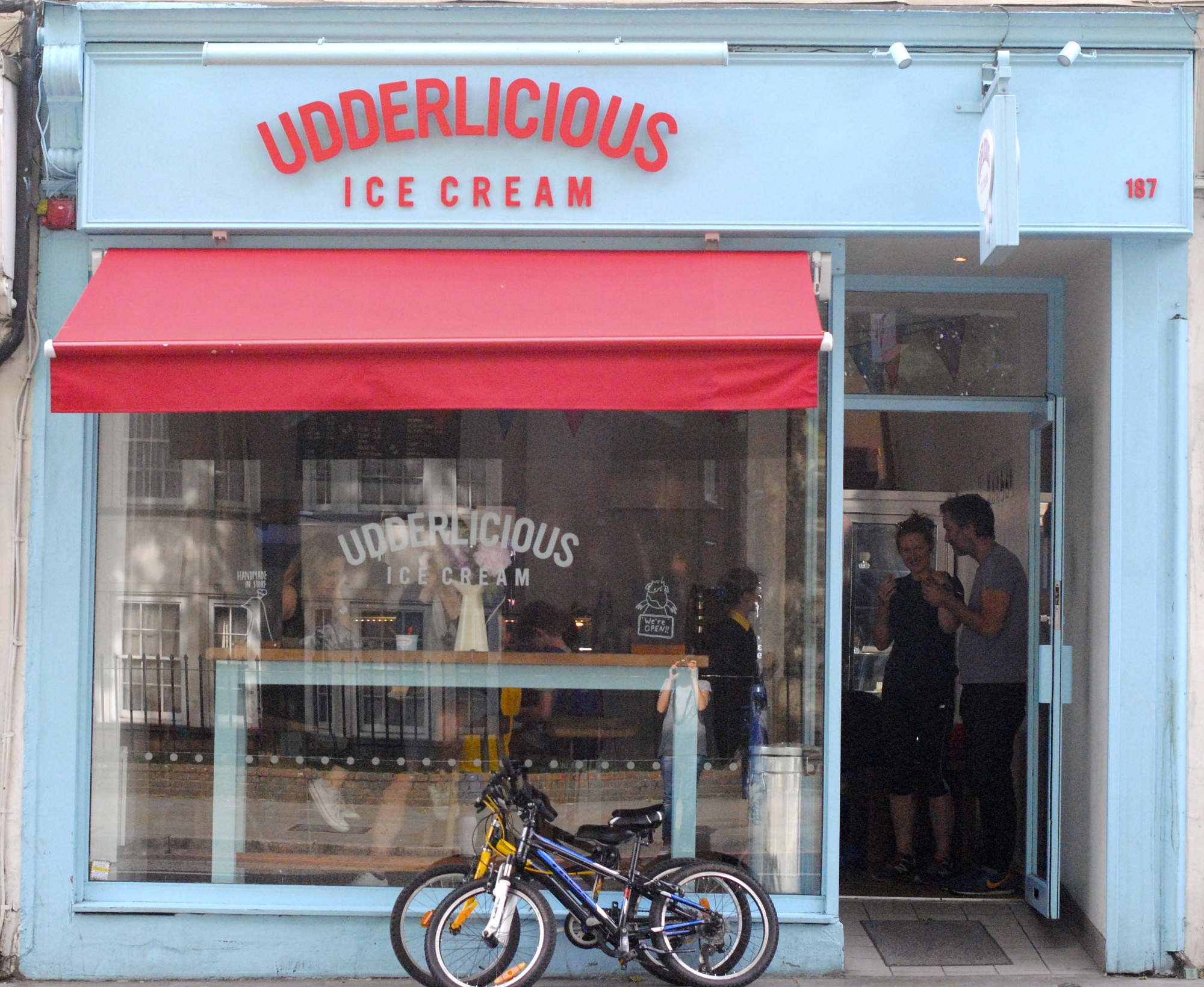 Follow Gareth Johnson on Twitter
---
Show your support for G-TV by grabbing a t-shirt.
Available in a range of sizes, colours, and styles.