Where to go antique shopping in Paris?
Whether you're looking for bargains or an investment piece, the capital of France offers a window to the past.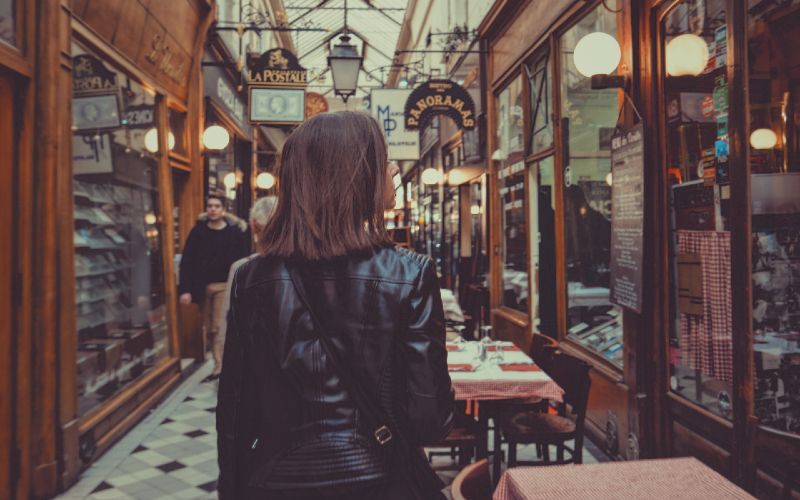 There are lot's of reasons to visit the beautiful city of Paris – stunning buildings, iconic monuments, an extraordinary cafe culture, and shopping that's the envy of the world. Whatever sort of shopping you're into, Paris has it covered.
While this is a city that's famous for its haute couture and big-name labels, Paris also offers lots of interest if you're looking to pick up some antique or vintage items. Furniture, jewellery, home-wares  – not only is it a lot of fun to explore the old markets and stores, you can really find some great bargains and occasionally a unique treasure.
Our general rule for shopping – and most other things in life – is that whatever you're looking for, you'll probably find it in Paris.
Vintage shopping options in Paris
There's three different types of places in which you can go shopping for vintage and antique items in Paris:
Flea markets – known as marchés aux puces.
Second-hand shops – known as brocantes.
Antique shops – known as antiquaires.
Marchés aux puces
There are a huge number of flea markets in Paris, and they're one of the most perfect ways to really immerse yourself in the life of the city.
Puces de Saint Ouen is one of the most famous. It's open on Fridays, Saturdays, and Sundays – the closest metro station is Porte de Clignancourt. This is a market that really has everything – from clothing, to furniture, to trinkets, and everything from vintage through to antiques.
Marché de Porte de Vanves is one of those busy weekend markets where it's best to try and get there before lunchtime in order to avoid the worst of the crowds and to grab the best bargains. Closest metro is Porte de Vanves.
Brocantes
Paris is the kind of city that has second-hand stores that you'd quite like to move into – endless small rooms of treasures and curios that you instantly fall in love with and decide that you can't live without.
Au Présent du Passé is a very cute small shop with an incredible range of items on sale – they're known for their china and dolls.
Au Petit Bonheur de Chance has a fairly random selection of items on offer – we love the old notebooks that they sell.
Au Bon Usage is a great second-hand store that specialises in furniture  – it's their chairs that are particularly cool. Nearest metro station is Saint Paul.
Antiquaires
The antique shops of Paris are fascinating, but they can also be a little high-end and intimidating.
Zut-Frédéric Daniel Antiquités is a beautiful store that specialises in antique furniture and home decor made from metal and wood – they favour pieces with an industrial edge, which is quite interesting. Closest metro is Abbesses.
La Salle des Ventes du Particulier specialises in bigger pieces of furniture. Closest metro is Alesia.
If you're thinking of adding Paris to your travel wish-list, get in touch with the Gaydar travel-desk for a free, no-obligation quote.
We can help with flights, accommodation, tickets, or anything else that you might be interested in.
Get in touch and start planning your expedition.