Which are the best queer movies?
An alphabetical guide to some great gay films.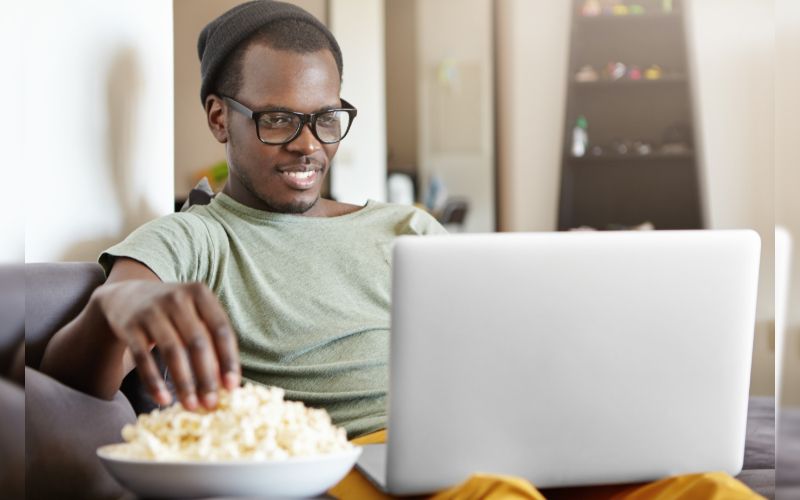 In the early days of cinema, there was plenty of queer subtext in movies, but very few overtly LGBTQ characters. Reflecting the changing nature of society, we now have movies that pretty much portray the full range of LGBTQ people and the lives that we lead.
There's something special about watching a movie that somehow reflects your experience or your aspirations –  to see characters embarking on a journey that mirrors some aspect of your life, or to watch a love story that you can emotionally connect with.
It's this personal connection with the stories portrayed in queer movies that means that some people may respond really powerfully to movies that others find a bit unwatchable.
Not all queer movies are great movies, but in their own way they've all contributed to the way that the world sees us and, more importantly, the way that we see ourselves.
This isn't a definitive list, but here's an alphabetical summary of some of the best queer movies that we've seen.
120 BPM (2017)
A powerful film from Robin Campillo that immerses us in the struggle of ACT UP Paris in the early 1990s.
A story that explores family and friendship, this isn't a perfect film but you'll appreciate it if you're a Colin Farrell fan – honestly, who isn't?
An assured directorial debut from Tom Ford, this is a beautifully stylish movie depicting the decline and redemption of a grieving English professor. Based on a novel by Christopher Isherwood, the story is set in the early 1960s. With a cast that includes Colin Firth and Julianne Moore, this is a polished movie in every respect.
Written and directed by Craig Johnson, this was released on Netflix and didn't seem to get the attention that it deserved. An intelligent, contemporary look at the confusions encountered when you're navigating your sexuality.
Beau Travail (1999)
Beau Travail – which translates in English to Good Work – is a masterpiece from writer/director Claire Denis. Released in 1999, the French-language film is loosely based on Herbert Melville's novella Billy Budd which was written in 1888.
Denis sets the action in Djibouti, and the protagonists are soldiers in the French Foreign Legion.
With a dramatic soundtrack drawn largely from Benjamin Britten's opera of Billy Budd, this is a world of intense internal emotions, where everything is amplified by the spectacular surrounding landscapes. Sargent Galoup (Denis Lavant) becomes obsessed with new soldier Gilles Sentain (Gregoire Colin)  -  an obsession that ultimately destroys him.
As a filmmaker, Denis is exploring the power of cinema as an art form. This is a world away from conventional films – the focus is on visual exposition, drawing you into the world of these men, immersing you within their inner emotional conflicts and repressed desires.
There's a beautiful rhythm to this film. The daily exercises of the men – drawn from the actual exercises of the Legionnaires – give a balletic sense of choreography. It's a hyper-masculine world that seems seductively dangerous.
It's visually stunning and and a brilliant interpretation of a classic story.
Written and directed by Jonathan Harvey, this is a sweet and touching story about growing up gay in London. Great music and great performances underscore that figuring out who you are can be fairly confusing wherever you come from.
Before Stonewall (1984)
The story of LGBTQ rights and the fight for equality didn't begin in 1969.
Greta Schiller's documentary is fascinating to watch and an excellent insight into what life was like for LGBTQ people in the years leading up to the Stonewall riots.
Adapted from a short story by Annie Proulx, Ang Lee's movie stars Heath Ledger and Jake Gyllenhaal and tells the story of an intense but tragic relationship between two American cowboys. It was a beautiful, heart-wrenching short story, and the movie more than does it justice.
Set in the heady of days of the 1930s in Berlin, this musical directed by Bob Fosse helped establish Liza Minnelli as a star. The decadent glamour, the bohemian lifestyle, and the sexual ambiguity makes this a fascinating and exciting movie.
An adaptation of André Aciman's novel, this is the coming-of-age story of Elio (Timothée Chalamet) and his sexual discovery with Oliver (Armie Hammer).
Set in northern Italy in 1983, this is a beautiful-looking film that will make you wish you were 17, and will also make you want to travel to Italy and fall in love.
Adapted from the stage musical of the same name, John Cameron Mitchell's story follows the trials and tribulations of a singer who survives a botched vaginoplasty, escapes East Germany, and tries to find love, fame, and fortune.
Spanning twenty-four hours, Heights follows five New Yorkers challenged to choose their destiny before the sun comes up the next day.
This is much better than you think it's going to be. Plus, Glenn Close.
Holding the Man (2015)
An adaptation of the memoir by Timothy Conigrave, charting his relationship with John Caleo and the impact of HIV in Australia.
Almodovar's first explicitly gay movie, this is the story of an intense love triangle between three men — charged with obsession, jealousy, and dark secrets.
This was one of the first feature films to deal with the impact of HIV and AIDS, chronicling the early years of the AIDS epidemic through the stories of a group of friends in New York City in the early 1980s.
Greg Berlanti directs this adaptation of a popular young-adult novel. While it's tempting to dismiss this as a fairy-tale that doesn't reflect the reality of life for most young LGBTQ people, it's important because it was the first time that a major Hollywood studio financed a film that focused on a gay teenage romance. It's okay for young LGBTQ kids to watch fairy-tales with happy-ever-after endings.
E.M. Forster wrote his novel Maurice in 1914, but it wasn't published until 1971  -  a year after Forster's death. As a closeted gay man, Maurice was an opportunity for Forster to explore his own experiences and those of his close circle.
In Maurice, Forster gives us the story of Maurice Hall. While at college at Cambridge in the early 1900s, Maurice falls in love with Clive Durham. Realising the risk to his career and social standing, Clive ends the relationship with Maurice and marries. Maurice seeks medical help to try and cure himself of being gay, but once he meets and falls in love with Alec Scudder, he accepts that he cannot change who he is.
The film adaptation, by James Ivory and Ismail Merchant, was released in 1987.
Written by James Ivory and directed by Ismail Merchant, Maurice has all the hallmarks of what made Merchant Ivory productions so iconic  -  a respectful literary adaptation, delivering quintessential period-drama.
It's a film with a strong cast, post-card-perfect locations, and it's beautifully shot by cinematographer Pierre Lhomme. It's got all the stately grandeur and class-ist Englishness that a Downton Abbey fan could wish for, and Hugh Grant's hair is award-worthy in its own right.
However, the context of the film makes it even more powerful. Released in 1987, it was only six years after the first cases of HIV and AIDS had been reported  –  these were some of the worst years of the pandemic. Merchant and Ivory were lovers as well as creative partners  -  this film was, in effect, their cinematic coming out. It was a big budget, lavish, period-drama with a gay love story at its heart  –  a gay love story with a happy ending.
Jump forward thirty years, and James Ivory is once again at the helm of an iconic movie  – it was Ivory that  adapted the novel of Call Me By Your Name for the screen. Ismail Merchant may no longer be by his side (he died in 2005), but James Ivory is still filling our screens with love and helping his characters and us to navigate the complexity of our emotions.
Maurice isn't a perfect film, but the Merchant Ivory team have not only given us a story in which we can immerse ourselves, they've created a celebration of the hidden life of E.M. Forster, and they've delivered a compelling and timely statement on the worth and humanity of gay men.
In any list of of great gay movies, Maurice deserves to be near the top.
Milk (2008)
Harvey Milk is one of our queer heroes. This biopic by Gus Van Sant – starring Sean Penn as Milk – brings to life the courage and passion of Milk, and puts into context how his activism was shaped by the events of the Stonewall Riots of 1969.
Barry Jenkins won the Academy Award for Best Picture with this understated but compelling study of growing up in a tough suburb in Miami.
Stephen Frears took on a complex and clever screenplay by Hanif Kureishi to create a compelling commentary on issues of sexuality, race, culture, and the socio-political context of the UK in the early 1980s. This was one of Daniel Day-Lewis's early roles and helped establish his reputation as an actor willing to take risks with difficult characters.
Gus Van Sant's screenplay drew its inspiration from the Henry IV plays of Shakespeare. This was an important movie because it cast two prominent Hollywood actors – Keanu Reeves and River Phoenix – as gay hustlers. Despite its relatively edgy subject matter, the movie was a mainstream critical and commercial success.
Gregg Araki directs a young Joseph Gordon-Levitt in a carefully constructed movie that explores the impact of sexual abuse. Strong performances and a well-told story.
Documenting the ball culture in New York in the 1980s, Jennie Livingston's documentary Paris Is Burning is a revealing observation of race, class, gender, and sexuality in the United States at that time. The documentary has become a significant cultural touch-point for the LGBTQ community around the world, particularly the world of drag, with RuPaul's Drag Race elevating much of the language and pageantry to become part of everyday queer life.
Pink Narcissus is an arthouse movie that brings to life the erotic fantasies of a gay hustler. Released in 1971, it was written and directed by James Bidgood, and stars Don Brooks, Bobby Kendall, and Charles Ludlum. Shot on 8mm film, over-exposed with bright lighting and intense colours, the movie was mostly filmed in a Manhattan loft. The scenes were filmed over an extended period of time, 1963–1970, and it was reportedly released without Bidgood's consent so it was credited to Anonymous. In many way it mirrors the style of the films of Peter de Rome, who was also creating arthouse gay films in New York around that time.
The title translates as Burnt Money – this is a film from Argentina. The film was directed by Marcelo Piñeyro and was adapted by Piñeyro and Marcelo Figueras from the novel by Ricardo Piglia. Piglia's novel was inspired by the true story of a notorious bank robbery that happened in Buenos Aires in 1965.
Set in 1965, the film gives us the story of Nene, Angel, and Cuervo – three accomplices who botch a bank robbery in Buenos Aires. The three men hide out in Uruguay, but things quickly start to unravel.
Nene (Leonardo Sbaraglia) and Angel (Eduardo Noriega) are known as The Twins, but they're actually inseparable lovers – they met in the bathroom of a Buenos Aires subway station, and their relationship is tempestuous from the outset.
Angel is wounded by police gunfire during the robbery, provoking Nene to kill all of the guards and police in a fit of rage. The police of Buenos Aires start a major search for the culprits, tracking them to Uruguay.
As the police close in on them, in their final, desperate moments they burn the stolen money.
A classic movie about the power of destructive love.
Pride (2014)
Based on a true story, Pride shows what happened when a group of gay activists decided to lend their support to the striking coal miners in the UK.
Set in 1984, during the darkest days of the HIV pandemic, Pride delivers an uplifting story of hope and acceptance.
Rocketman (2019)
Charting the rise of Elton John, Rocketman is a lot better than you might imagine. This is a completely different proposition to the biopic format of Bohemian Rhapsody, Rocketman takes flight as a musical fantasy – mixing up the music and the timeline to create a compelling piece of cinema.
Taron Egerton is spectacular as Elton, and the film is a great reminder of the sheer volume and brilliance of Elton's music.
At its heart, Rocketman delivers a compelling message to accept and love who you are.
Sauvage (2018)
Sauvage – the debut film from writer/director Camille Vidal-Naquet – gives us the story of Leo. Leo is a sex-worker, living and working on the streets of Strasbourg. His days are spent aimlessly, punctuated by sex, drugs, and violence.
These are lives presented without judgement. It's gritty. It's real. It's frank without any attempt at titillation.
What makes Sauvage compelling is a stunning performance by Félix Maritaud as Leo. Vulnerable, damaged, but "made to be loved" – as one character describes him. Maritaud brings to Leo a humanity that makes his decisions understandable, and his need for love and intimacy undeniable.
Stonewall (2015)
This film often tops lists documenting the worst gay films of all time, but it's still worth a watch.
While the film is far from perfect, criticism of it went a bit overboard. It does evoke a sense of time and place, and the marginalisation of a community that led to the Stonewall riots of 1969.
When you watch it, just be aware that it's a white-washed view of history. The heroes of Stonewall weren't the cute white guys – the heroes were the Trans women, the lesbians, and the sex workers who fought back against police persecution.
Following the traditional formula of the classic road movies, writer/director Stephan Elliott's twist is that he is following the adventures of two drag queens and a trans woman. Hugo Weaving, Guy Pearce, and Terence Stamp are bedecked in some spectacular costumes as they stomp through the choreography and the Australian outback.
Playwright Mart Crowley adapted his off-Broadway production for this movie directed by William Friedkin. Set in New York City in the late 1960s, the film was seen as groundbreaking because it was pretty much the first major movie that revolved around gay characters.
Written and directed by Greg Berlanti, this is an ensemble piece telling the story of a group of gay friends in West Hollywood. This is seen as an important movie as it was one of the first to show a group of every-day gay guys living pretty much every-day lives.
Written by Larry Kramer and directed by Ryan Murphy, this tells the story of the HIV-AIDS crisis in New York City in the early 1980s. With a stellar cast that includes Mark Ruffalo, Matt Bomer, Taylor Kitsch, Jim Parsons, Alfred Molina, Jonathan Groff, and Julia Roberts, this is an incredibly moving story with heart-breaking performances.
It's kind of wild that this film was made and has become such a cult favourite.
This is the big-screen adaptation of Richard O'Brien's riotous musical. If you've never seen it, you're missing out on a joyous slice of queer excellence.
To Wong Foo, Thanks For Everything! Julie Newmar is more than just an unusually long movie title. Released in 1995, this was really the first Hollywood movie since 1959's Some Like It Hot that had its stars cross-dressing. While Tony Curtis and Jack Lemmon jumped into women's clothes out of necessity, the stars of To Wong Foo were depicting something else completely.
Directed by Beeban Kidron, stars Patrick Swayze, Wesley Snipes, and John Leguizamo took a risk with these roles but they embraced their characters and committed to the performances.
This is a movie that is in many ways inspired by the absurdist comedy tradition of American cinema, which sometimes feels a little out of step with how we expect film-makers to tell stories today.
Regardless, To Wong Foo is still watchable, still enjoyable, and is definitely one of the movies that helped mainstream Hollywood understand that its audiences would respond positively to queer characters.
Harvey Fierstein adapted his play, telling the story of gay relationships and family in New York City in the 1970s. The movie stars Anne Bancroft and Matthew Broderick.
An English movie exploring what can happen with a one-night-stand. This is notable as it was written and directed by Andrew Haigh who has gone on to create the successful Looking television series for HBO.
A romantic fantasy loosely structured around a school production of Midsummer Night's Dream. As the story unfolds, fantasy and reality begin to blur. While this at first feels a little disjointed, as the film gains momentum it really starts to gel. There's some fantastic songs in this almost-musical, and some really emotional moments.
A touching and tragic love story between two Israeli soldiers. Director Eytan Fox keeps the melodrama to a minimum, using subtle storytelling and moments of intimacy to convey the connection between the two men.
Why we need more messy gay men on our screens
Understandably, a lot of gay films are about the coming out or coming-of-age experience. This the bildungsroman genre – think Call Me By Your Name, or Love Simon – it makes sense that this pivotal moment that we all share is a rich creative seam for queer filmmaking.
In many ways, coming-of-age stories are also the most palatable queer stories from a commercial perspective – they're likely to have the widest appeal.
While all good stories include a bit of an emotional roller-coaster, coming-of-age stories often have a bit of a fairytale ending – I figured out who I was, my family got to see my authentic self, I told the boy that I loved him, I was able to begin my life. The end.
That's cool, but obviously it's not the end. Coming out is one aspect of gay men's lives – it's one moment. There's a lot of other defining moments that we experience, but they're often fairly messy and don't make neat fairytale endings.
Beyond coming-of-age, gay films have also been – understandably and quite correctly – very focused on HIV and the AIDS pandemic. This is a health issue that has uniquely impacted our community and defined every aspect of our lives for generations. We're in a bit of a different phase with HIV these days – with the right medication, HIV won't kill you. With the right medication, we can prevent the transmission of HIV.
It will be interesting to see what stories emerge from queer filmmakers in the coming years. Hopefully we'll get to see gay men living their best lives in the years after they come out. Going out, having fun, making friends, having lots of sex, making lots of mistakes. We need to see gay men in all their messy glory.