Who will save the roses?
A heart-breaking film about love, family, and poker.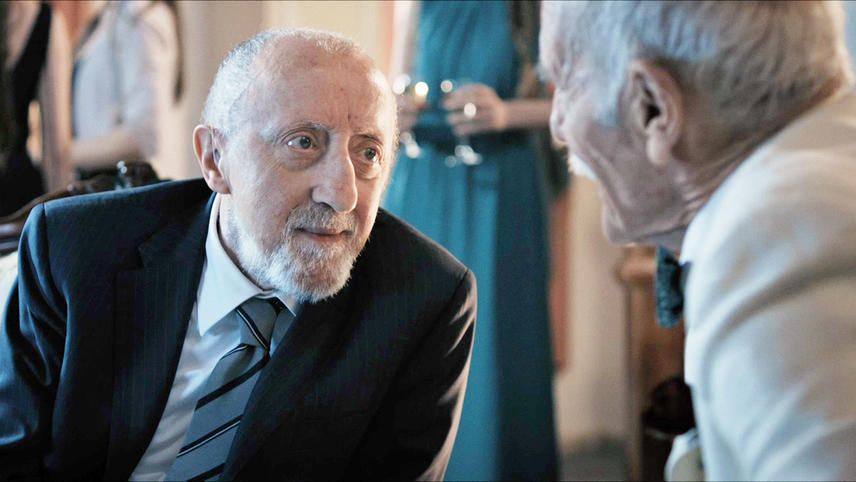 Cesare Furesi's film Who Will Save The Roses? gives us the story of Giulio Santelia (Carlo Delle Piane) - an elderly man who is a renowned poker player. When Giulio's partner Claudio (Lando Buzzanca) becomes ill, Giulio calls on their estranged daughter, Valeria (Caterina Murino), and her son, Marco (Antonio Careddu).
I caught up with filmmaker Cesare Furesi for a behind-the-scenes look at the film.
What was your inspiration for this story?
I felt the need to tell a story about a relationship, and I chose a story to dedicate to a great actor that I've admired since childhood.
Are you drawing on any personal experiences for these characters?
There is a lot of my life in the movie. A complex relationship with a parent, difficult and loving at the same time. The perverse relationship with my disability, that never allows me to feel the same thing I see. A need for confrontation, and true feelings. There is the love, and much more that I still have to understand myself.
What was the production process?
To write it took about six months. Then, thanks to the producer, Giulio Cesare Senatore, we were able to realise it.
We had an uncertain start, it wasn't easy finding the money. We were, at the end, a director in a wheelchair and three actors well into their eighties.
At the end, he paid almost for everything. But we didn't have a lot of money, and we had very little time - we had just three weeks to shoot. On set, the atmosphere was fantastic, and the troupe was sharing and enthusiastic.
What was the casting process?
The story was written with Carlo in mind. The casting of Lando Buzzanca came afterwards. They are both great actors, they found love in the screenplay and they gave it back. Directing them was an incredible experience.
Also in the cast is my dear friend Caterina Murino - a beatiful and talented actress. Plus, the young Antonio Careddu, who showed great skills. Additionally, we have Philippe Leroy who at 87 years old is still a rock. As well as Guenda Goria who is young and persuasive. With other roles filled by Massimiliano Buzzanca and Eleonora Vallone. Then I had all of my friends from Alghero in minor roles - they all made possible to create the right atmosphere, taking inspiration from the great masters and sharing it.
What does the film have to say about love and family?
In both love and time, you can lose it or live it.
What do you hope that people feel when watching the film?
To fall in love, with the movie and with love itself.
Follow Gareth Johnson on Twitter
---
Show your support for G-TV by grabbing a t-shirt.
Available in a range of sizes, colours, and styles.