Why is the New York Times coming for Ronan Farrow?
Ben Smith's article questions Farrow's credibility as an investigative reporter.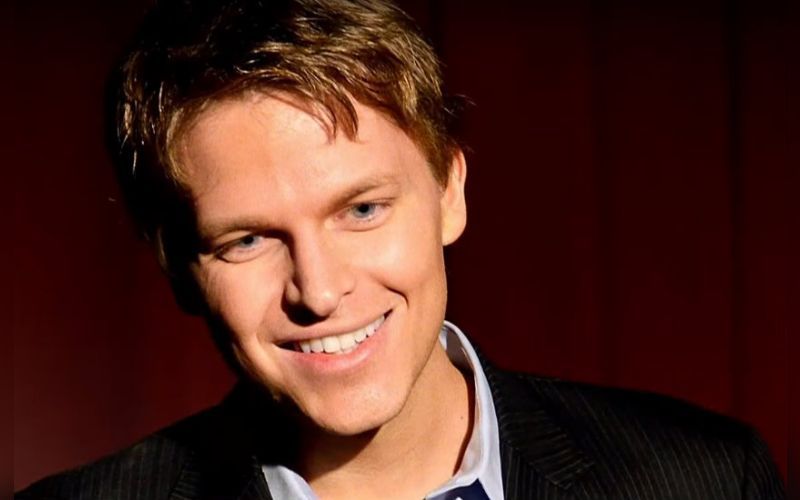 Ronan Farrow is an investigative journalist who has been in the public eye for most of his life. The son of Mia Farrow and Woody Allen, Farrow has experienced the world of celebrity from the inside.
It was Farrow's investigative reporting on the Harvey Weinstein allegations that won Farrow a Pulitzer Prize and cemented his already impressive reputation as a force to be reckoned with.
However, Ben Smith – the media columnist for the New York Times – has published a feature article questioning Farrow's sourcing and fact-checking as an investigative journalist. Smith calls into question not only Farrow's credibility, but also that of The New Yorker – the magazine that has published Farrow's high-profile reporting.
Farrow won a Pulitzer Prize for his reporting on Harvey Weinstein, and both The New Yorker and Farrow haven't hesitated to hit back at Smith's allegations.
Most media commentators appear to be describing Smith's article on Farrow as a 'hit piece' but what's not clear is why The New York Times has decided to go after Farrow and the magazine that he writes for.
Catch And Kill
Farrow has written a book about the story behind the Weinstein story – Catch And Kill. Farrow's book is more than just a memoir of a ground-breaking story, he also reveals new leads and updates on some of the key players involved in his reporting.
Farrow began building the story about Weinstein while working at NBC, but the network cooled on the story so Farrow resigned and joined the New Yorker. The first piece that Farrow wrote about Weinstein was published in October 2017. It's an article that is credited with having helped to kick-start the #MeToo movement. Six months later, Weinstein was arrested and in January he will stand trial on multiple charges of predatory sexual assault and rape.
Catch And Kill gives an insight into the lengths that Weinstein went to in order to discredit Farrow and kill the story. It also documents the personal cost that Farrow endured in the process.
One particularly poignant moment recalled by Farrow is the calm-before-the storm as the story was published.
"I hoped the women would feel it was worth it; that they'd been able to protect others. And I wondered what would become of me. I had no arrangement with the New Yorker, and no path forward in television. My phone chimed, chimed again. Message after message arrived, quickening to a constant scroll. I heard from fellow journalists, including several reporters who said they had fielded efforts to intimidate them. But mostly the messages came from stranger after stranger, saying they, too, had stories. Some were from women, some from men. Some were accounts of sexual violence and some focused on other kinds of corruption."
Who is Ronan Farrow?
Ronan Farrow comes from a famous family  -  his mother is Mia Farrow and his father is Woody Allen. But Ronan Farrow has made a name for himself, as one of the world's leading investigative journalists.
Born
19th December 1987
Full name is Satchel Ronan O'Sullivan Farrow.
The intrigue
In 2013, Mia Farrow raised speculation that Frank Sinatra could be Ronan's biological father.
The intellect
As a child, Farrow studied at the Center for Talented Youth, before attending Bard College from where he graduated with a philosophy major at the age of 15.
He attended Yale Law School, and was admitted to the New York Bar.
UNICEF
From 2001 until 2009, Farrow was a UNICEF spokesperson for youth, with a particular focus on the crisis in Sudan's Darfur region.
The diplomat
In 2009, Farrow joined the US State Department, specialising in Afghanistan and Pakistan, and later being appointed as a special adviser for global youth issues.
The journalist
After leaving the State Department, wrote for a number of publications, moving into presenting an investigative reporting new program for NBC in 2015.
Upon leaving NBC, Farrow joined The New Yorker as a contributing writer.
The scoop
In late 2017, Farrow's articles in The New Yorker helped uncover the Harvey Weinstein sexual abuse allegations. For this reporting, The New Yorker won the 2018 Pulitzer Prize for Public Service, sharing the award with The New York Times.
Personal Life
Farrow began speaking publicly about his sexuality in 2018.
He is in a relationship with political commentator Jon Lovett – the couple are engaged to be married.
Follow Ronan Farrow on Twitter