Looking for man-on-man grooming? Wildchild2013 offers a one-stop service.
Wildchild2013 offers a one-stop service. You'll find him on Gaydar.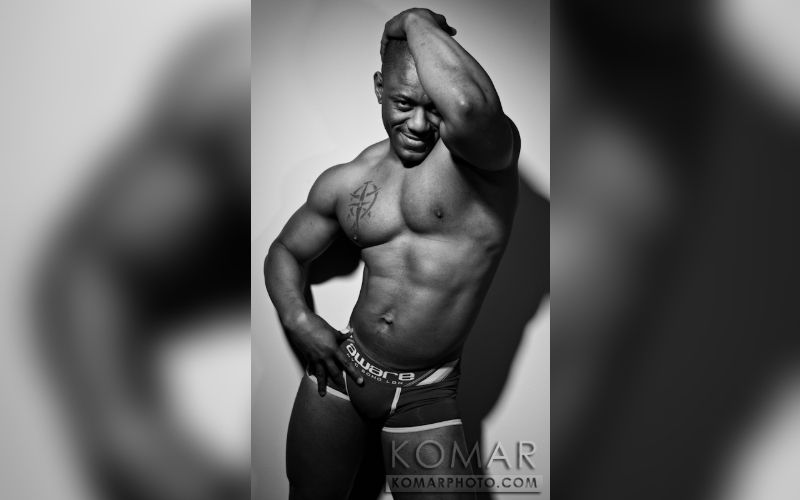 I caught up with Wildchild2013, the man behind Danugur Home Spa, to find out what sort of grooming services are on offer.
He's a qualified therapist, personal trainer, and nutritionist, with professional spa experience in both the US and the UK. He's currently based in London and offers a bespoke grooming service.
What are the most popular grooming services that guys book you for?
I see my business as a one-stop shop for men.
I started out in 2008 as a personal trainer. Today, I offer a diverse range of treatment, tailored to the requests of my clients.
The time of year has a big impact on what guys are looking for. In cooler months, the treatments that are popular include sunless tanning, body scrubs, and body wraps.
Year-round treatments that are popular include waxing, facials, clippering, manscaping, brow tinting, and massages.
Lots of guys are looking for intimate manscaping – everything from back, chest, legs, underarms, and in all the intimate areas.
Is this a naked grooming service?
I'm clothed when working. I encourage my clients to be comfortable.
Towelling and blankets are available for use if needed.
There is a growing demand for a naked grooming service, but that's not something that I currently offer.
How sensual are the massage services that you're providing?
I offer the full range of massage services. This includes sports, deep-tissue, aromatherapy, Indian head massage, cupping, trigger point, myofascial release, and Lomi Lomi.
Lomi Lomi is the most sensual form of massage.
What sort of guys book your services?
Apart from waxing, all services are available for either in or out calls.
Currently, the mix is about 60 percent in-calls and 40 percent out-calls.
My clients are guys from all backgrounds, cultures, and ethnicity – and all ages.
Most guys are probably in the 35-65 age range, but guys of all ages are interested in this type of service.
If someone was interested in your services, but wasn't sure where to start, what would you suggest would be a good way to get a feel for what's on offer?
It's perfectly normal for a guy to be curious about the treatments offered.
I offer a no-obligation consultation – either over the phone or in person. This means that I can talk with the client and discuss their needs and any concerns.
Once I understand what the client is looking for, then I can make a recommendation.
One of the things that I'm offering is an explorer package so that clients can mix and match different treatments to sample what's on offer.
What do you hope that guys feel when they're experiencing your services?
I want them to know that they're in safe hands. I want them to feel rejuvenated, refreshed, and relaxed.
Connect with Wildchild2013 by searching for his profile on Gaydar