Will Wilson Cruz return for Season 4 of Star Trek: Discovery?
We need closure on some of these storylines!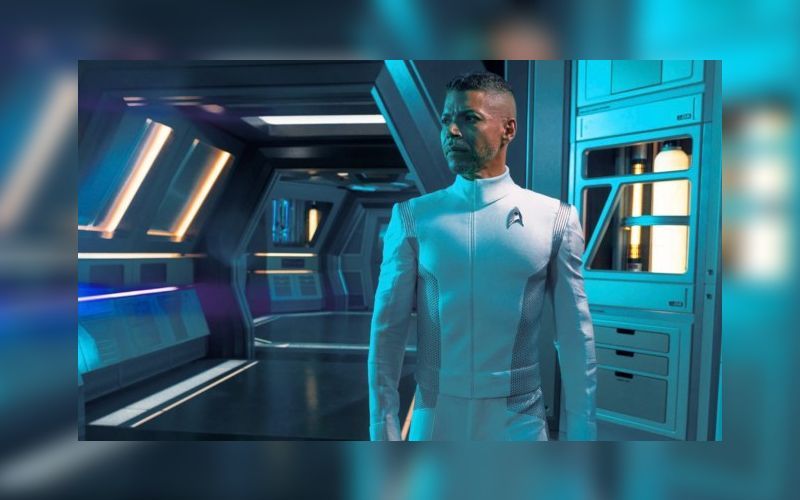 With Season 3 of Star Trek: Discovery now done, the good news is that Season 4 is already in production.
While details of the cast haven't been released yet for Season 4, it seems a pretty safe bet that we can expect to see Wilson Cruz returning as Doctor Hugh Culber.
The end of Season 3 left us with Doctor Culber right in the middle of action. Having been instrumental in solving the mystery of the Verubin Nebula, Culber has been reunited with Stamets onboard Discovery, we also have Culber's promise to Gray Tal that he would find a way to help him be seen. However, Stamets is no longer the only link with the ship's spore drive, and we have unresolved tension between Stamets and Burnham, so that also suggests that Culber may no longer be tied to Discovery's expeditions.
Unfortunately, given the delays in production caused by the Covid-19 pandemic, it's unlikely we'll see Season 4 until 2022.
Who is Wilson Cruz?
From a career perspective, the big break for Wilson Cruz came in the 90s on a show called My So-Called Life.
Cruz played the role of Ricky – it was one of the first prime time shows to feature a gay man as a main character, played by an actor who identified publicly as a gay man.
"We knew that the whole point of that role was so that people could see themselves and own how beautiful their lives could be if we just allowed ourselves to be seen — and if people would allow us to show ourselves as we are…" said Cruz, speaking about the role of Ricky in an interview with Out.
Born in New York City, Cruz's parents had migrated from Puerto Rico. The family moved to California while Cruz was still in school.
The storyline of his character on My So-Called Life helped Cruz reconcile a difficult relationship with his father.
"My father and I didn't speak for a year, and in that year we made 18 episodes, and one of those episodes was about my character's own situation where he was kicked out of his house because he was gay…" remembers Cruz. "Unbeknownst to me, my father watched that episode when it aired and, as the credits are rolling, he calls me and says, 'I think it's time that we talk.' That was the beginning of a real relationship with my father, and it all came because of a show that so many people still come to me and say, 'That show changed my life.' I say, 'Me too.' It gave me my father, it gave me my family back."
Since his days on My So-Called Life, Cruz has built an impressive career and garnered a lot of respect as a leading voice for the LGBTQ community.
"I have to tell you — and it's going to sound corny — it's about how Star Trek makes me look at the world…" said Cruz, reflecting on his role on Star Trek. "Because in order for any of us to play these roles as people of colour on this show, we have to imagine who we would be and what our lives would be if we were allowed to live up to our potential because we aren't dealing with all of the 'isms' that are obstacles in our lives. So Dr. Culber didn't deal with racism. He didn't deal with homophobia. He got to be everything he could possibly be. And he was allowed to do that with no blockages in education or opportunities. And when you spend nine months out of the year trying to imagine that world, you leave work wanting to figure out ways to make our world a bit closer to that one. Because you know it's possible."
The body of work
Wilson Cruz is clearly putting in the work to stay lean and strong. He's giving us goals. He's giving us motivation.