Women we love: Cyndi Lauper
Proving herself an ally, time after time.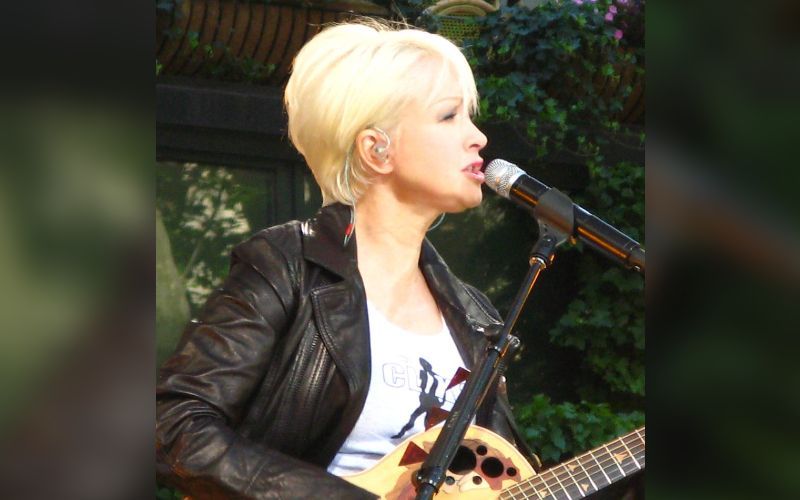 There's a lot to love about Cyndi Lauper – iconic music, but she's also a powerful ally for LGBTQ people.
"Being an ally came naturally to me. LGBT rights are human rights. It wasn't in me to stand idly by while my friends and family were being mistreated…" said Lauper, talking to the Thomson Reuters Foundation. "It is a fixable problem if we all come together to help these kids."
Lauper's charity – True Colors United – estimates up to four out of 10 of the 4.2 million homeless young people in the United States are LGBTQ and works to ensure that services for them are safe and welcoming.
Three-quarters of homeless LGBTQ youth surveyed by True Colors United said they had been in child welfare. These young people are often mistreated in foster care, which can lead to homelessness and sexual exploitation, the charity said.
Who is Cyndi Lauper?
Born in Brooklyn in 1953, Lauper has been writing and performing music since the age of 12.
By the early 70s, Lauper was singing with cover bands in New York.
Blue Angel
Lauper began recording original music in 1978, with her band Blue Angel.
She's So Unusual
Lauper's first solo album was She's So Unusual, released in 1983.
Songs such as Time After Time and Girls Just Want To Have Fun became massive worldwide hits, and Lauper's punk-pop aesthetic became a fashion influence.
True Colors
True Colors is another of Lauper's songs that has become one of her outstanding achievements. This was the title track of her second album.
Since then, Lauper has built an incredible career across the decades – continuing to release music and perform.
She's won two Grammy Awards – in 1985 for Best New Artist, and in 2014 for her work on the soundtrack to the musical Kinky Boots.