Women we love: Lily Tomlin
An astounding career from an incredibly talented woman.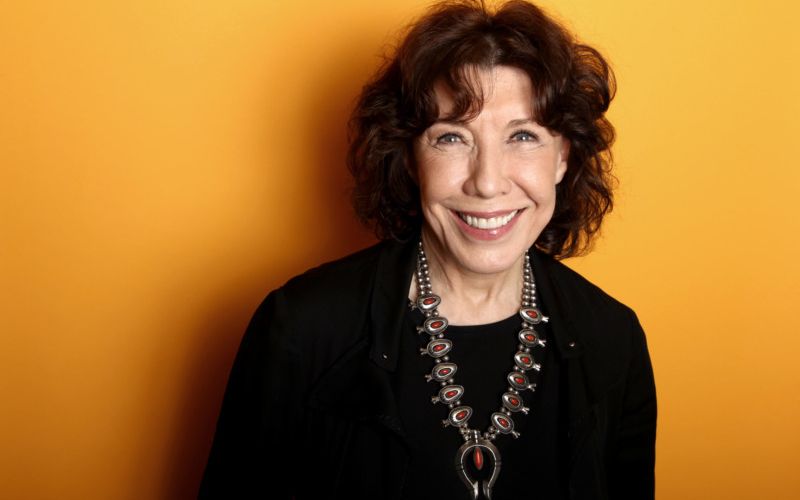 Beginning her career in the 60s, Lily Tomlin has proved that she can do it all. Let's take a look at her remarkable achievements.
Early life
Born in 1939 and raised in Detroit, Tomlin studied biology at college. It was while at college that Tomlin auditioned for a play, sparking her interest in the theatre – she soon changed her major and began performing at local comedy clubs.
Career
Tomlin's first television appearance was on The Merv Griffin Show in 1965, but it was joining the cast of sketch comedy show Rowan and Martin's Laugh-In in 1969 that brought her to national attention. Tomlin became known for creating popular and recurring characters, such as Ernestine the telephone operator.
Her film debut came in 1975 with a role in Robert Altman's Nashville. It was a role for which she was Oscar-nominated as Best Supporting Actress. A steady stream of film roles followed, including comedy hits 9 to 5 with Jane Fonda, and Big Business with Bette Midler.
Tomlin won a Tony award for her performance in the one-woman show The Search for Signs of Intelligent Life in the Universe.
More recent television roles have included West Wing, Desperate Housewives, and Grace and Frankie.
Personal life
Tomlin has talked publicly about her sexuality since around 2006. She married Jane Wagner in 2013, but the couple have been together since 1971.
Will Lily Tomlin be in Season 7 of Grace and Frankie?
Despite some speculation to the contrary, it's been confirmed that both Lily Tomlin and Jane Fonda will be back for Season 7 of Grace and Frankie. The new season is expected to release on Netflix in January 2021.
What else is in the pipeline for Lily Tomlin?
It looks like the next big project for Tomlin will be The Road Home. Written and directed by Hunter G. Williams – who also stars in the lead role – we're assuming that The Road Home is a comedy.
We'll be honest, the synopsis isn't really grabbing us: "Devon Carmichael loses his job, girlfriend and apartment all in one day. So what's he to do? Travel to California's elitist wine country with his best friend to get wasted and pick up chicks of course."
Williams plays Devon Carmichael and Tomlin plays Mrs Cambridge. Maybe it will be better than it sounds.
Comments