Women we love: Martina Navratilova
The tennis great has been a trailblazer for the LGBTQ community, but is not without some problematic moments.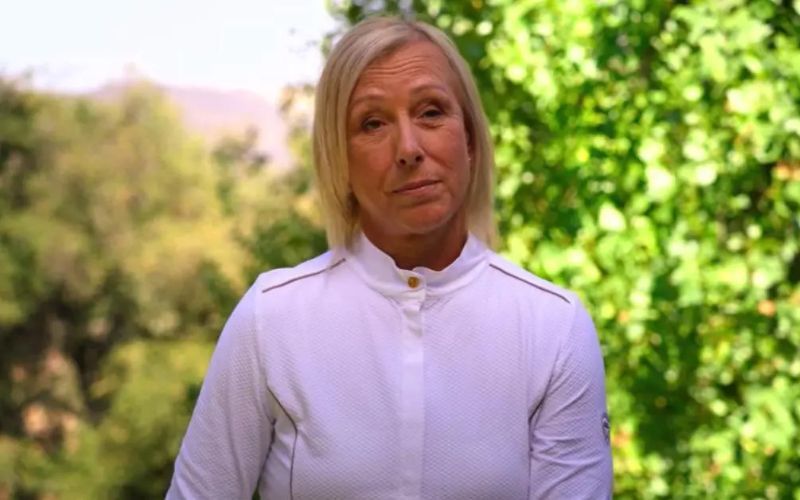 There's no denying that Martina Navratilova is one of the greats of the sport of tennis, and one of the greatest LGBTQ athletes of all time.
Inducted into the International Tennis Hall of Fame in 2000, by the time that Navratilova retired from competitive tennis – in 2006 – she had won 167 top-level singles titles and 177 doubles titles. She dominated tennis for decades. It was 35 years ago when she won the US Open to establish a winning streak of six Grand Slam titles in a row.
Recently, Navratilova has been speaking out in support of the Black Lives Matter movement, and praising the leadership role that both Venus Williams and Serena Williams have played in the push for equality and tackling systemic racism.
Navratilova has also been an outspoken advocate of the LGBTQ community, although her statements in relation to Trans women playing sport has caused some debate.
Early Life
Born in Prague in 1956, Navratilova first picked up a tennis racket when she was four years old, and by seven she was playing competitively.
She came from a sporting family – her grandmother had represented Czechoslovakia at tennis, and her parents were both ski instructors.
Career
At the age of 15, Navratilova won the Czechoslovakia national tennis championship. In 1973, aged 16, she made her debut on the United States Lawn Tennis Association professional tour but did not turn professional until 1975.
Navratilova won her first professional singles title in Orlando, Florida in 1974, at the age of 17. By 1978, she had won her first major title – Wimbledon.
The defection
In 1975, Navratilova went to the offices of the Immigration and Naturalization Service in New York City and informed them that she wished to defect from Communist Czechoslovakia. Navratilova was 18 years old. Within a month, she received a green card.
In 1981, Navratilova became a US citizen.
Personal life
Navratilova first publicly discussed her sexuality in 1981.
Navratilova is married to Julia Lemigova. They were married in 2014.
Trans women in sport
Earlier this year, Navratilova wrote in The Sunday Times that it was "insane" and "cheating" that "hundreds of athletes who have changed gender by declaration and limited hormone treatment have already achieved honours as women that were beyond their capabilities as men."
Those comments were labelled as transphobic by trans rights group Trans Actual, and the LGBTQ advocacy organisation Athlete Ally ended its association with Navratilova.
Navratilova has also spoken out against provisions within the Equality Act that has recently been passed by the House of Representatives in the US.
While Navratilova has apologised for referring to Trans women in sport as cheats, she maintains that she wants… "a debate, a conversation that includes everyone and is based, as I have said, not on feeling or emotion but science, objectivity and the best interests of women's sport as a whole."