Women we love: Mhairi Black
A strong and determined representative for the people of Scotland.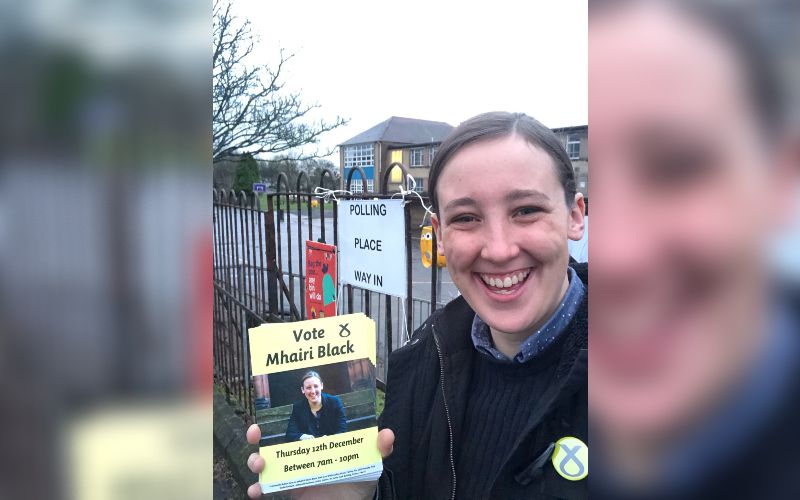 Mhairi Black is the Member of Parliament for Paisley and Renfrewshire South. A member of the Scottish National Party, Black first entered parliament in 2015. She was re-elected in 2017, and again in 2019.
When elected in 2015, Black became the youngest ever Member of Parliament elected to the House of Commons of the United Kingdom in the modern era.
Black made her maiden speech in July of 2015. It was a powerful, blistering speech that challenged the government's approach to unemployment and welfare.
Her victory in the 2019 election saw Black substantially increasing her majority, confirming that she continues to have a bright political future ahead of her.
Hitting back at homophobia
In recent months, Black has shared some of the online abuse she's been receiving – abuse that she says left her feeling 'erased as a lesbian'.
In one incident, an anonymous person on Twitter called Black a "rug muncher".
Black responded: "That's the point ya dafty".
In discussing the homophobic abuse that she receives, Black – who has been outspoken in her support of Trans people – said: "Never once have trans women treated me with the ferocity of straight people claiming to be saving me."
Follow Mhairi Black on Twitter