Women we love: Mlle Raucourt
A revolutionary actress who demanded attention.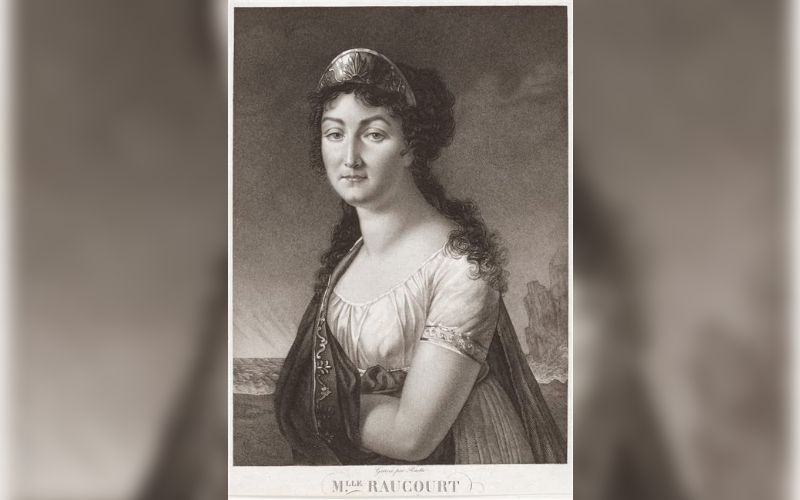 Françoise Saucerotte – who became known as Mlle Raucourt – was a French actress.
She became one of the most notorious women in France during the revolutionary period, not least because it was widely known that she was lesbian.
Born in the city of Nancy in 1756, Raucourt was acting from an early age. Her father was an actor, and Raucourt took to the stage from the age of 12, making her Paris debut at the famous Comédie Française at the age of 16.
Raucourt quickly established herself as the leading actress of the Comédie Française. She played all the major roles, becoming particularly renowned for her performances in tragedies.
Her private life was as equally dramatic as her stage roles. She was known for her extravagance, and her affairs with women.
One of her most significant relationships was with the opera soprano Sophie Arnould.
At the outbreak of the French Revolution, Raucourt was imprisoned with other royalists. While in prison, she met Henriette Simonnot-Ponty, with whom she lived until death in 1815.
The drama didn't end with her death. The church had refused to receive her body, but had to relent when the crowd of mourners began to riot. Raucourt is buried at the Père Lachaise Cemetery, in Paris.