You Otter Know - Issue 2 of this sexy art zine is now available
Harry Clayton-Wright's vintage porno inspired art zine is the kind of thing you should have on your reading list.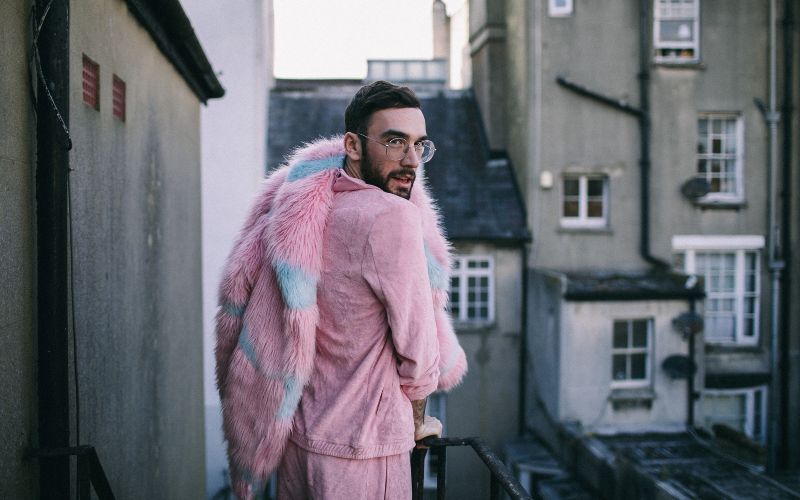 Building on the success of the first issue of You Otter Know, Harry Clayton-Wright is back on our reading list with Issue #2 of his vintage porno inspired art zine.
You Otter Know is a tender, funny and entertaining online queer magazine experience, available for free at youotterknow.camp, featuring art, humour, glossy photo spreads, illustrations, poetry, new writing and important life lessons. Exploring sexuality, chronicling insights into sobriety, regaling entertaining personal history and sharing the many lessons learned from a heady career in show-business.
Deliberately created to look like it's been found in a seedy basement and uploaded for your pleasure, You Otter Know is inspired by the graphic design of retro erotica from the 70s, 80s and 90s.
After Harry's tour of his award-winning theatre show Sex Education was interrupted by the COVID-19 crisis, You Otter Know was founded in the first lockdown, as a new way for Harry to continue working at home as well as collaborate with other artists.
The release of Issue #2 has coincided with the UK's second lockdown experience.
The second issue of You Otter Know is jam-packed with exciting content.
On the cover is queer Australian songwriter Brendan Maclean, who takes us behind the scenes on his video House of Air.
Writer, comedian, performance artist and theatre maker Krishna Istha shares their secret diary.
Hula hooper, roller skate artist, pole-dancer, voguer and cabaret artist extraordinaire Symoné explores truth and lies.
Here to disturb the comfortable, and comfort the disturbed, the beautiful art of Simba.
There's also an in-depth chat with artist, community activist and pleasure seeker COAX.
Plus, Harry explores five years of sobriety and the premiere of Lovers in the Backseat, the final photoshoot before the world changed.
"I wanted to make a piece of art that explores queerness and sexuality, inspired by my love of vintage erotica…" explains Harry. "To pay tribute to the provocateurs who titillate and tease, the performers who demonstrate freedom from shame and show us joy through radical self-expression, wordsmiths who stop time when we're absorbed in their text, artists and illustrators who craft magic and offer us visual languages that speak to our subconscious. That could all be enjoyed at home, for free!"
"Regardless of the financial situation you might find yourself in right now, the world within the pages is yours for you to enjoy. You Otter Know features the work of some incredible artists who I'm honoured to call my friends. We hope it brings you joy at this time."