100 Heroes: Billy Strayhorn
The gay man who helped define an era of jazz.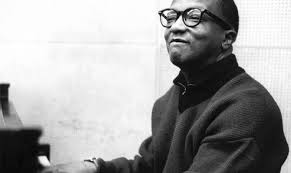 Billy Strayhorn was an American jazz composer, pianist, lyricist, and arranger. He's best remembered for his long-time collaboration with bandleader and composer Duke Ellington - a collaboration that lasted nearly three decades.
Early life
Born in 1915, Strayhorn was raised in Dayton, Ohio and then Pittsburgh, Pennsylvania. Strayhorn also spent extended periods at his grandparents' house in Hillsborough. Strayhorn's grandmother encouraged his interest in music.
Strayhorn studied at the Pittsburgh Music Institute. While he was studying classical music, around this time Strayhorn also began to explore the world of jazz.
Career
Strayhorn met Duke Ellington in 1938, after Ellington had performed in Pittsburgh. It was the beginning of a creative partnership that lasted for 25 years.
His compositions include Take the A Train, Chelsea Bridge, A Flower Is a Lovesome Thing, and Lush Life.
Personal life
Strayhorn's homosexuality was widely known and acknowledged. Significant relationships included Aaron Bridgers, and Bill Grove.
He campaigned actively for civil rights, and was a friend of Dr Martin Luther King, Jr.
Strayhorn died in 1967, from throat cancer. He was 51.