100 Heroes: Aaron Copland
The gay man who is one of the greats of American music.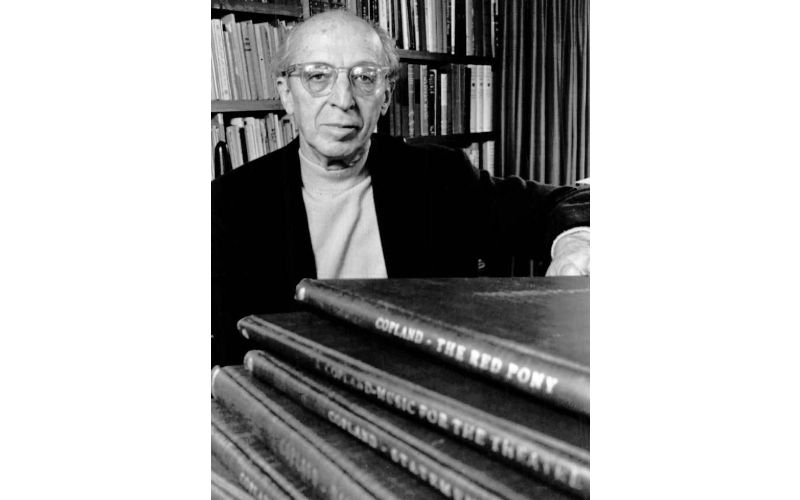 Aaron Copland was a composer, composition teacher, writer, and a conductor of his own and other American music. In addition to his ballets and orchestral works, he produced music in many other genres, including chamber music, vocal works, opera and film scores.
Early years
Copland was born in Brooklyn, New York, in 1900.
Encouraged by his family, Copland showed an interest and aptitude for music from a young age.
He studied music, and took lessons in composition.
Career
After graduating from high school, Copland played in dance bands and continued his musical education - including time spent in Paris, where he studied for three years.
Copland's return to New York coincided with the Great Depression. Despite the hardships of the era, he continued to build his career and reputation.
Copland was drawn to the German tradition of Gebrauchsmusik - music for use. He became an advocate of American Gebrauchsmusik - creating music of wide appeal that helped to uplift people and the country through difficult periods.
In the early 1950s, Copland was investigated by the FBI and blacklisted as being a suspected Communist. He was questioned during the McCarthy hearings.
Copland's career recovered quickly after the McCarthy era, and he continued to compose as well as focus on conducting.
Personal life
Copland didn't talk publicly about his sexuality, but it appears to have been widely acknowledged and accepted by his contemporaries.
He was known for living and travelling with attractive young men.
Significant relationships included Victor Kraft, Alvin Ross, Paul Moor, Erik Johns, John Brodbin Kennedy, Prentiss Taylor.
Copland died in 1990, his death attributed to Alzheimer's disease and respiratory failure.