100 Heroes: Allen Ginsberg
The gay man who helped define the Beat Generation.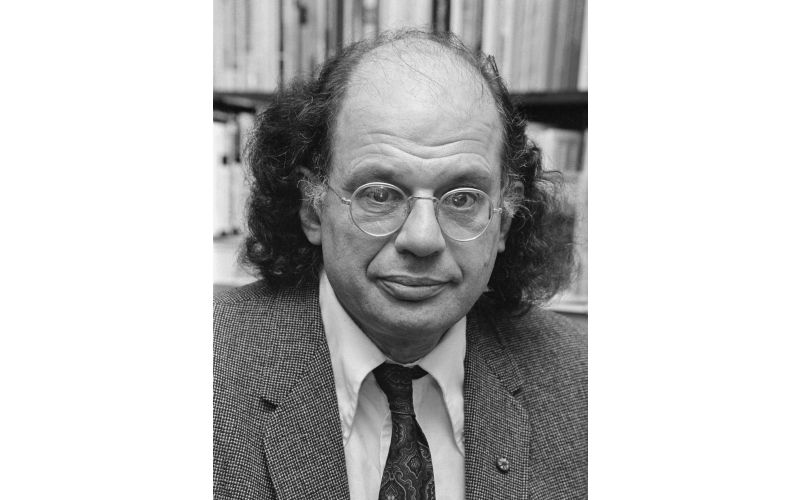 Allen Ginsberg was a poet and writer.
He is best remembered as one of the key figures associated with the Beat Generation – along with William S. Burroughs and Jack Kerouac.
Ginsberg embodied counterculture. His most famous poem is Howl, in which he denounced what he saw as the destructive forces of capitalism and conformity in the United States.
Early life
Ginsberg was born in 1926 in New Jersey.
As a teenager, Ginsberg wrote letters to The New York Times about political issues, such as World War II and workers' rights.
New York
He studied at Columbia University where he wrote extensively and was active in poetry and literary societies.
At Columbia, Ginsberg met Lucien Carr. It was through Carr that Ginsberg met Jack Kerouac and William S. Burroughs. This group of writers bonded, seeing in one another an excitement about the potential of American youth, a potential that existed outside the strict conformist confines of post–World War II, McCarthy-era America.
San Francisco
In the 1950s, Ginsberg moved to San Francisco. He worked as a market researcher while continuing to write, trying to get published.
In 1954, in San Francisco, Ginsberg met Peter Orlovsky. They became lovers and remained together until Ginsberg's death.
Howl
In 1955, Ginsberg read a first draft of Howl at a poetry event at the the Six Gallery.
In 1956, Ginsberg secured publication for his poetry collection, Howl and Other Poems.
Howl was considered scandalous at the time of its publication, because of the rawness of its language. Shortly after its publication, it was banned for obscenity. The ban became a cause célèbre among defenders of the First Amendment, and was later lifted after a judge declared the poem possessed redeeming artistic value.
Paris
In 1957, Ginsberg and Orlovsky left San Francisco. They travelled a bit before ending up in Paris. They stayed with longtime friend Gregory Corso, and were soon joined by Burroughs and others.
Later life
Ginsberg eventually returned to the United States, where he continued writing and supporting free speech campaigns.
Ginsberg actively campaigned against the US involvement in the Vietnam War.
Throughout his life, Ginsberg spoke openly about homosexuality and sex between men. This was groundbreaking at a time when the US was very socially conservative.
One of Ginsberg's more problematic associations was his membership of the North American Man/Boy Love Association (NAMBLA) – a paedophilia and pederasty advocacy organisation in the United States that sought to abolish age of consent laws and legalise sexual relations between adults and children. Ginsberg explained his support for NAMBLA as part of his free-speech campaigns.
He died in 1997. He was 70 years old.