100 Heroes: Baron von Steuben
The gay man who helped establish the US army.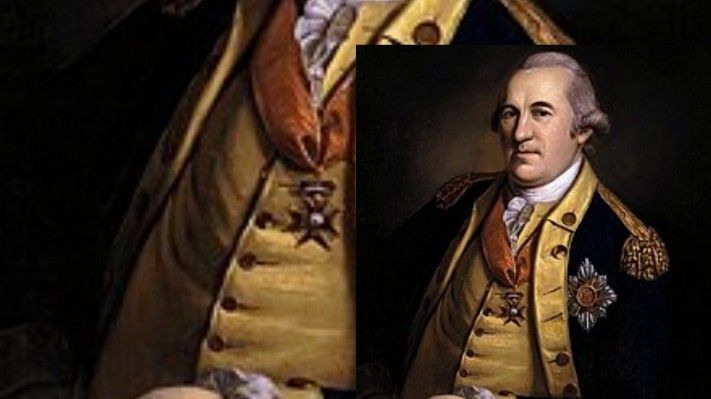 As we continue our celebration of some of the icons of gay history, let's take a look at the life and legacy of Baron von Steuben.
The career
Friedrich Wilhelm von Steuben, who became generally known as Baron von Steuben, was born in 1730.
He was born in the fortress town of Magdeburg  –  at that time part of the Prussian empire  -  joining the Prussian army at the age of 17.
At the end of the Seven Years' War in 1763, von Steuben left the Prussian army and took a position with the Prince of Hohenzollern-Hechingen  –  a Principality in what is now south-western Germany. During this period, while visiting Paris, von Steuben was introduced to Benjamin Franklin, who arranged for his introduction to George Washington.
It was Franklin's recommendation that von Steuben's military experience could be useful in the American Revolutionary War.
Arriving into New Hampshire in 1777, von Steuben was appointed as Inspector General by George Washington.
Drawing on his experience in the armies of Europe, von Steuben introduced structure and discipline to the army led by Washington  –  everything from how a military camp should be laid out, to the administration required for an army, and the training drills to be followed.
Documenting everything, von Steuben prepared the Regulations for the Order and Discipline of the Troops of the United States  –  commonly known as the Blue Book. The regulations and training plan outlined in the Blue Book were used by the US Army until 1814.
Becoming a US citizen in 1784, von Steuben died in 1794 at the age of 64.
The men
It seems to be widely accepted that the opportunity to travel to the US came at a good time for von Steuben. Reports indicate that he had been generally indiscreet in relation to his homosexuality.
It's likely that he was expelled from the Prussian army because he was gay.
Accusations were also circling during his time at the court of Hohenzollern-Hechingen. The opportunity of moving to the US and making a fresh start was probably more attractive to von Steuben at that time than it might otherwise have been.
The baron arrived in the US with his 17-year-old secretary, Peter Stephen Du Ponceau. In his position as Inspector General, von Steuben began close relationships with Benjamin Walker and William North, then both military officers in their 20s.
The baron formally adopted Walker and North and made them his heirs.
A third young man, John W. Mulligan Jr., was also considered to be one of Steuben's 'sons'  –  Mulligan was one of the main beneficiaries of von Steuben's will.
It seems clear that Franklin and Washington were both aware that von Steuben was gay, but chose to ignore that due to their reliance on his military prowess.