100 Heroes: Bill Tilden
The gay man who dominated the world of tennis.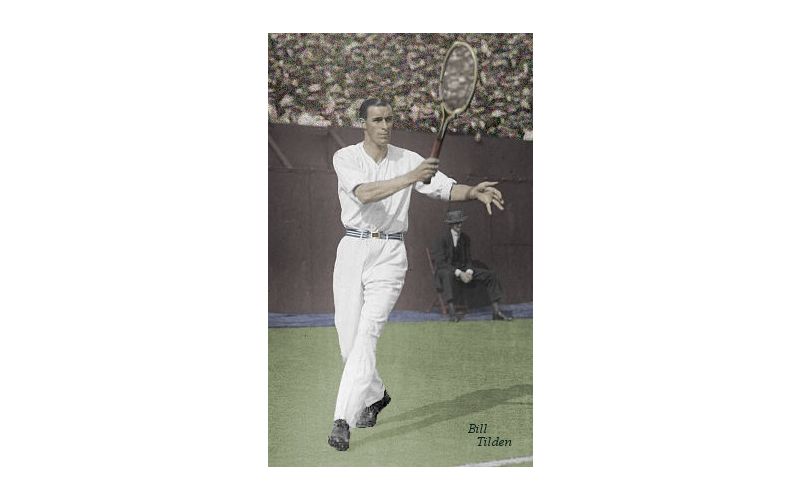 William Tilden II – who was nicknamed Big Bill – was an American tennis player. He's often considered one of the greatest tennis players of all time.
Dominating the world of international tennis, Tilden was the World No. 1 player for six years – from 1920 through 1925. He won 15 Major singles titles including ten Grand Slam events, one World Hard Court Championships and four professional majors. He was the first American to win Wimbledon in 1920. He also won seven US Championships titles.
Early life
Bill Tilden was born in 1893 in Philadelphia.
Tilden's family was wealthy, but his childhood was marred by bereavement. By the time he was 22, both his parents had died as well as three older siblings.
Suffering from depression, focusing on tennis became Tilden's path to recovery.
Career
Tilden won his first national tennis title in 1913. From there, he gradually built his career and reputation.
By 1920, he was the world number one.
Tilden won his last major championship at Wimbledon in 1930.
He was inducted into the International Tennis Hall of Fame in 1959.
Personal life
Within tennis circles, Tilden's sexuality was an open secret. His long-time doubles partner was Vinnie Richards, and there was some question as to whether their relationship was more than professional.
Contemporaries noted that Tilden was drawn to younger men – ballboys, younger players. This was generally explained by the loss of his father at a young age and an urge to act as a father figure to others.
In the late 1940s, Tilden was arrested twice for sexual misconduct with teenage boys – leaving him with a criminal record.
The first instance was in 1946 in Beverly Hills. Tilden was charged with contributing to the delinquency of a minor when he was arrested having sex in a car with a 14-year-old boy. He was sentenced to a year imprisonment and served seven months of that sentence.
Tilden was arrested again in 1949 when he was found with a 16-year-old boy. This was in breach of Tilden's parole conditions from the earlier conviction. Tilden was sentenced to a further year of imprisonment, of which Tilden served 10 months.
The convictions destroyed his professional and personal reputation. Tilden lived in an era when homosexuality was illegal and was not tolerated socially. What appeared to be the most shocking revelation of Tilden's arrests was an acknowledgment that sport and homosexuality were not mutually exclusive.
He died in 1953 following heart complications – he was 60.