100 Heroes: Bruce Nugent
The gay man who paved the way for queer artists.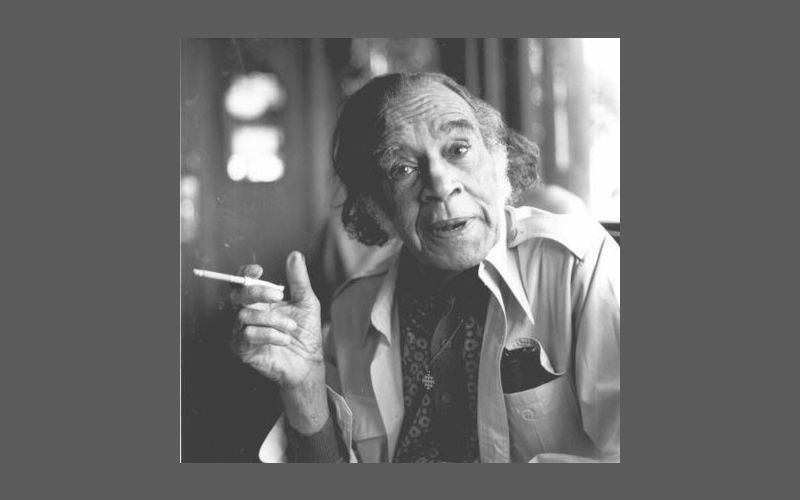 Bruce Nugent was a writer and painter in the Harlem Renaissance.
Despite being a part of a group of many gay Harlem artists, Nugent was among only a few who were publicly out.
Recognised initially for the few short stories and paintings that were published, Nugent had a long productive career bringing to light the creative process of gay and black culture.
Early life
Nugent was born in Washington, DC, in 1906.
He completed his schooling at Dunbar High School in 1920, and moved to New York following his father's death.
Career
In 1925, his first works as a writer were published. These included his poem "Shadow" and his short story "Sahdji".
The majority of his life and career took place in Harlem in New York City.
Nugent lived with writer Wallace Thurman from 1926 to 1928, which led to the publishing of "Smoke, Lilies, and Jade" in Thurman's publication Fire!!. The short story was written in a modernist stream-of-consciousness style. Its subject matter was bisexuality and more specifically interracial male desire.
Many of Nugent's illustrations were featured in publications such as Fire!!, along with his short story. Four of his paintings were included in the Harmon Foundation's exhibition of Negro artists, one of the few venues available for black artists in 1931.
Personal life
Although it was widely known by his contemporaries that Nugent was gay, Nugent married Grace Marr in 1952.
Nugent died of congestive heart failure on May 27, 1987 in Hoboken, New Jersey.