Butt sex for beginners
Making sure that you're clean and confident.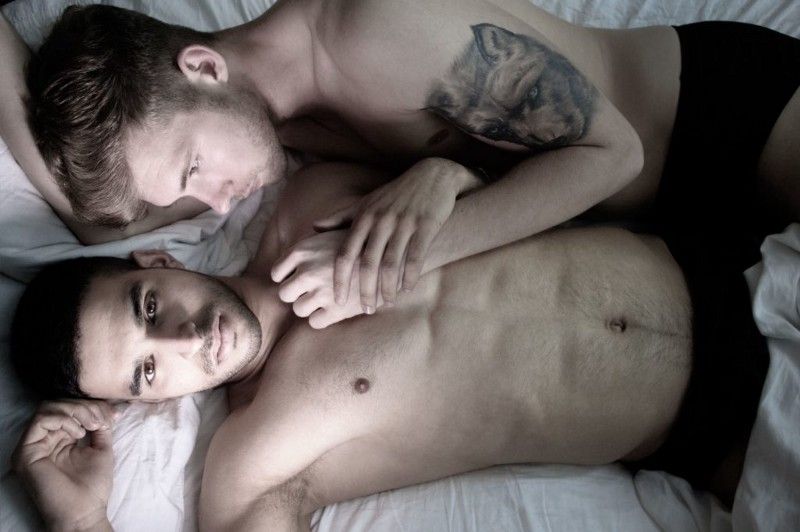 As well as being a gateway to major pleasure, there's no getting away from the fact that your anus is also the exit from your body of your faeces.
That's why you generally need to do a bit of planning ahead when it comes to getting fucked.
If you're wanting someone to rim you, and fuck you, then you're going to want to be ready, you're going to want to be clean and confident.
Feeling clean and confident and ready for anal sex is going to be different for different guys. Some days you might be more ready for action than others. It depends a bit on your digestive system, or what you've had to eat.
If you're feeling healthy and you've had a bowel movement earlier in the day, then you shouldn't need much more preparation than a good scrub in the shower. Use soap that's not going to irritate you, and put your fingers to work with the warm water to ensure that you're minty-fresh where it counts.
If you want a bit of extra help for your digestive system, fibre supplements are one way of keeping everything moving. However, it might take your body a few days to adjust to these, so don't expect them to work instant magic.
You'll hear a lot of talk about douching, and for some guys that's an essential part of their getting-ready-to-be-fucked routine. Essentially, you're squirting water into your arse to clean it out. There's lots of online stores that offer portable douching products, but it takes a bit of practice to get comfortable navigating that procedure. Be gentle with yourself, douching can damage the sensitive tissues of your anal wall. You'll want to douche well in advance of any action — at least an hour before, ideally. Having squirted water up into your arse, you want to make sure that it's all out before anyone tries to fuck you.
If you're not feeling clean and confident, there's nothing to be embarrassed about. You just need to let your guy know that your ass isn't on the menu. You've got plenty of other options available to you, so get to work and explore those.