100 Heroes: Carl Van Vechten
The gay man who became an important photographer.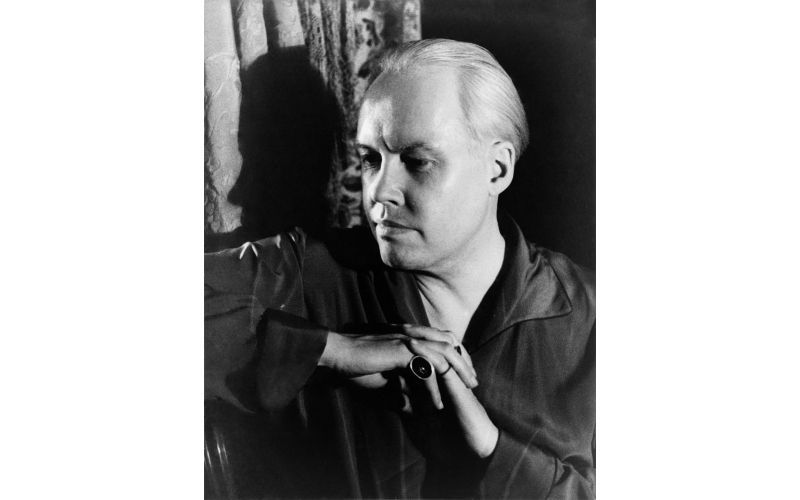 Carl Van Vechten was an American writer and artistic photographer who was a patron of the Harlem Renaissance and the literary executor of Gertrude Stein.
In his later years, he took up photography and took many portraits of notable people.
Life and career
Born in Iowa in 1880, Van Vechten came from a wealthy family.
As a child, Van Vechten developed a passion for music and theatre. He graduated from Washington High School in 1898.
He went on to study at the University of Chicago, where he studied a variety of topics including music, art and opera.
As a student, he became increasingly interested in writing and wrote for the college newspaper, the University of Chicago Weekly.
After graduating from college in 1903, Van Vechten accepted a job as a columnist for the Chicago American. In his column "The Chaperone", Van Vechten covered many different topics through a style of semi-autobiographical gossip and criticism. During his time with the Chicago American, he was occasionally asked to include photographs with his column. This was the first time he was thought to have experimented with photography, which later became one of his greatest passions.
In 1906, he moved to New York City. He was hired as the assistant music critic at The New York Times.
In 1907, he took a leave-of-absence from the New York Times so that he could travel to Europe and explore opera.
While in England, he married Anna Snyder, his long-time friend from Cedar Rapids.
He returned to his job at The New York Times in 1909, where he became the first American critic of modern dance. Under the leadership of Van Vechten's social mentor Mabel Dodge Luhan, he became engrossed in avant-garde art. He began to frequently attend groundbreaking musical premieres at the time when Isadora Duncan, Anna Pavlova, and Loie Fuller were performing in New York City. He also attended premieres in Paris where he met American author and poet Gertrude Stein in 1913.
He became a devoted friend and champion of Stein and was considered to be one of Stein's most enthusiastic fans. They continued corresponding for the remainder of Stein's life, and, at her death, she appointed Van Vechten her literary executor; he helped to bring into print her unpublished writings.
The marriage to Anna Snyder ended in divorce in 1912, and he wed actress Fania Marinoff in 1914. Van Vechten and Marinoff were known for ignoring the social separation of races during the times and for inviting people of colour to their home for social gatherings. They were also known to attend public gatherings for black people and to visit black friends in their homes.
Although Van Vechten's marriage to his wife Fania Marinoff lasted for 50 years, they often had arguments about Van Vechten's affairs with men. Van Vechten was known to have romantic and sexual relationships with men, especially Mark Lutz. Lutz was a model for some of Van Vechten's earliest experiments with photography. The friendship lasted until Van Vechten's death.
Van Vechten's sexuality is most clearly reflected in his intensely homoerotic portraits of working-class men.
Van Vechten promoted many of the major figures of the Harlem Renaissance, including Paul Robeson, Langston Hughes, Ethel Waters, Richard Wright, Zora Neale Hurston and Wallace Thurman. In Harlem, Van Vechten often attended opera and cabarets. He was credited for the surge in white interest in Harlem nightlife and culture as well as involved in helping well-respected writers such as Langston Hughes and Nella Larsen to find publishers for their early works.
Van Vechten died in New York City in 1964, at the age of 84.