100 Heroes: Charles Gordon
The gay man who became a military hero.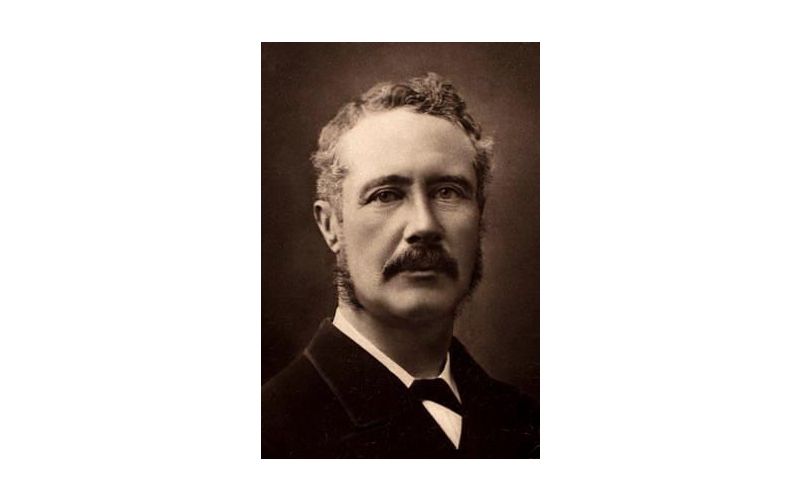 George Gordon was a British Army officer and administrator. He saw action in the Crimean War as an officer in the British Army. However, he made his military reputation in China, where he was placed in command of the "Ever Victorious Army," a force of Chinese soldiers led by European officers.
In the early 1860s, Gordon and his men were instrumental in putting down the Taiping Rebellion, regularly defeating much larger forces.
He entered the service of the Khedive of Egypt in 1873 and later became the Governor-General of the Sudan, where he did much to suppress revolts and the local slave trade. In 1880, he resigned and returned to Europe.
A serious revolt then broke out in the Sudan, led by a Muslim religious leader and self-proclaimed Mahdi, Muhammad Ahmad. In early 1884 Gordon was sent to Khartoum with instructions to secure the evacuation of loyal soldiers and civilians and to depart with them. In defiance of those instructions, after evacuating about 2,500 civilians he retained a smaller group of soldiers and non-military men. In the buildup to battle, the two leaders corresponded, each attempting to convert the other to his faith, but neither would accede.
Besieged by the Mahdi's forces, Gordon organised a citywide defence lasting almost a year that gained him the admiration of the British public, but not of the government, which had wished him not to become entrenched. Only when public pressure to act had become irresistible did the government, with reluctance, send a relief force. It arrived two days after the city had fallen and Gordon had been killed.
Early life
Gordon was born in 1833 in London.
The men of the Gordon family had served as officers in the British Army for four generations, and as a son of a general, Gordon was brought up to be the fifth generation; the possibility that Gordon would pursue anything other than a military career seems never to have been considered by his parents. All of Gordon's brothers also became Army officers.
He was educated at Fullands School in Taunton, Taunton School, and the Royal Military Academy, Woolwich.
He was commissioned a second lieutenant in the Royal Engineers on 23 June 1852.
A man of medium stature, with striking blue eyes, the charismatic Gordon had the ability to inspire men to follow him anywhere.
Personal life
After returning from China, Gordon made his home in Gravesend where he devoted himself to charity work – particularly focused on young boys from underprivileged families.
It seems to have been assumed by contemporaries that Gordon was a gay man, and there was speculation that his interest in the boys was sexual.
A number of the boys that he befriended lived with him in his house, and he was known to have a fondness for handsome young men.
Gordon was killed in 1885 while defending the besieged city of Khartoum. The nature of his death led Gordon to be considered as a kind of martyr – a British Christian soldier defending a city against an Islamic attacker.
Funds were raised to create a permanent memorial to Gordon – this became the Gordon Boys Home in Woking. Numerous statues were also erected.