100 Heroes: Chopin
The gay man who became one of the world's most famous composers.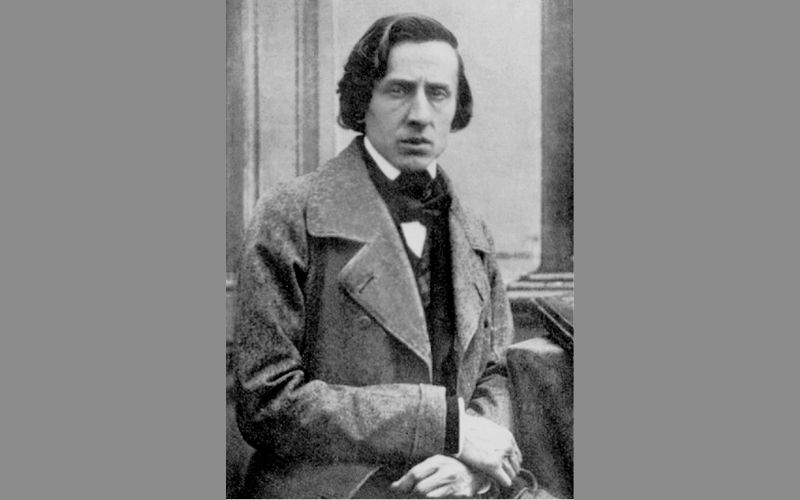 Frédéric François Chopin was a Polish composer and virtuoso pianist of the Romantic era who wrote primarily for solo piano. He has maintained worldwide renown as a leading musician of his era.
Chopin was born in 1810 in Żelazowa Wola in the Duchy of Warsaw and grew up in Warsaw, which in 1815 became part of Congress Poland. A child prodigy, he completed his musical education and composed his earlier works in Warsaw before leaving Poland at the age of 20, less than a month before the outbreak of the November 1830 Uprising.
At 21, he settled in Paris. Thereafter – in the last 18 years of his life – he gave only 30 public performances, preferring the more intimate atmosphere of the salon.
He supported himself by selling his compositions and by giving piano lessons, for which he was in high demand. Chopin formed a friendship with Franz Liszt and was admired by many of his other musical contemporaries, including Robert Schumann.
He died in Paris in 1849 at the age of 39, probably because of complications caused by tuberculosis.
Sexuality
Biographies of Chopin have created a confusing picture of his sexuality.
It's likely that any evidence of same-sex attraction was downplayed to avoid any negative impact on his reputation.
However, more recent analysis of letters written by Chopin seem to clearly indicate where his interests lay. Chopin's private correspondence reveals numerous declarations of love that he made to men.
Important men in his life included Tytus Woyciechowski, and Julian Fontana.