100 Heroes: Chuck Renslow
The gay man who helped create the art of homoerotic photography.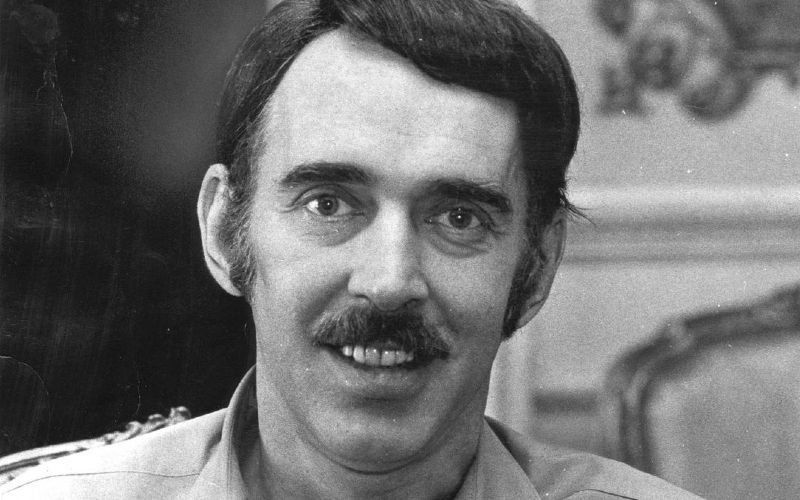 Chuck Renslow was an American businessperson, known for pioneering homoerotic photography in the mid-20th-century, and establishing many landmarks of late-20th-century gay male culture, especially in the Chicago area.
His accomplishments included the cofounding with Tony DeBlase of the Leather Archives and Museum, the cofounding with Dom Orejudos of the Gold Coast bar, Man's Country Baths, and the International Mr. Leather competition, and the founding by himself alone of Chicago's August White Party, and the magazines Triumph, Rawhide, and Mars.
He was in a relationship with Dom Orejudos – known by his pen name of Etienne – and, later, Ron Ehemann.
Early Life
Renslow was born in 1929.
Career
Renslow was a photographer, and in 1952 met Dom Orejudos on Chicago's Oak Street Beach, asking him to model for him.
They founded Kris Studios, a male physique photography studio that took photos for gay magazines they published.
In 1958, they bought a gym which they renamed Triumph Gymnasium and Health Studio. That same year Renslow and Orejudos bought Gold Coast Show Lounge, and transformed it into the country's first gay leather bar, called the Gold Coast bar, with a uniform/western/leather dress code, a backroom, and homoerotic art on the walls.
In 1965, Renslow helped found the Second City Motorcycle Club.
Renslow founded Chicago's August White Party in 1974, when he hosted a party to celebrate his birthday and thank his patrons. It was then held for the next 36 years until 2010. The largest party was held in 1979 at Navy Pier with 5,000 participants.
The forerunner of the International Mr. Leather competition was the 1970s Mr. Gold Coast bar contest held at the Gold Coast bar owned by Renslow and Orejudos. The Mr. Gold Coast contest became one of the bar's most popular promotions causing the need to locate the competition to a larger venue – in 1979 – upon which the title was changed to International Mr. Leather.
In 1991 Renslow and Tony DeBlase founded the Leather Archives and Museum "as a community archives, library, and museum of Leather, kink, fetish, and BDSM history and culture."