Classic queer films: From Beginning to End
Classic queer films: From Beginning to End. You'll probably want to add this film to your watch-list. Do Começo ao Fim presents us with an unusual love story.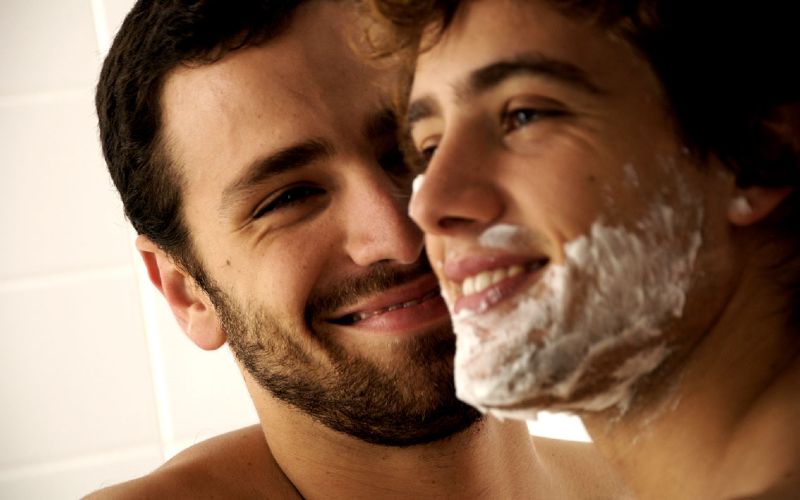 If you're looking to add some classic queer films to your watch-list, then From Beginning to End – Do Começo ao Fim – is a movie that could potentially help to take your mind off whatever is happening in the world outside.
This romantic drama was released in 2009. It's a Brazilian production – so the dialogue is in Portuguese – directed by Aluizio Abranches. The film stars Fábio Assunção, Júlia Lemmertz, Gabriel Kaufmann, Lucas Cotrim, João Gabriel Vasconcellos, and Rafael Cardoso.
Spanning decades, the film revolves around the relationship of Francisco and Thomás. Francisco (João Gabriel Vasconcellos) and his younger half-brother Thomás (Rafael Cardoso) have a close relationship growing up, but this spills over into a sexual relationship and a deep emotional connection as they grow older.
It's a surprising story, sensitively told, with no judgement.
What makes this work is the chemistry that Vasconcellos and Cardoso are able to bring to the central relationship – making it feel believable, authentic, and undeniable.
It's a film that's not readily available, but it's worth hunting down online and giving it a watch.
What's the plot of From Beginning To End – Do Começo ao Fim?
The story unfolds in three distinct acts.
Part 1
1986: Thomás is born with his eyes closed. Julieta, his mother, is unconcerned, believing that when Thomás is ready and wants to open his eyes, he will. Two weeks after his birth, Thomás opens his eyes – the first thing he sees is his five-year-old half-brother Francisco. Thomás is the son of Julieta's second husband Alexandre. Francisco is the son of Julieta's first husband Pedro.
Part 2
1992: Francisco and Thomás spend a Christmas holiday in Buenos Aires with Pedro. Pedro feels that the boys are too close. Julieta is aware of the close relationship between the boys, but understands the bond between them.
Part 3
2008: Francisco is now 27 and Thomás is now 22. Their mother, Julieta, dies. Her death brings them even closer together and the brothers become lovers. Thomás is invited to live and train in Russia for a few years in preparation for the Olympics. Francisco struggles without Thomás. Unable to be apart any longer, Francisco travels to Russia and the brothers reunite.