Coconut Biscuits
Easy to make and delicious.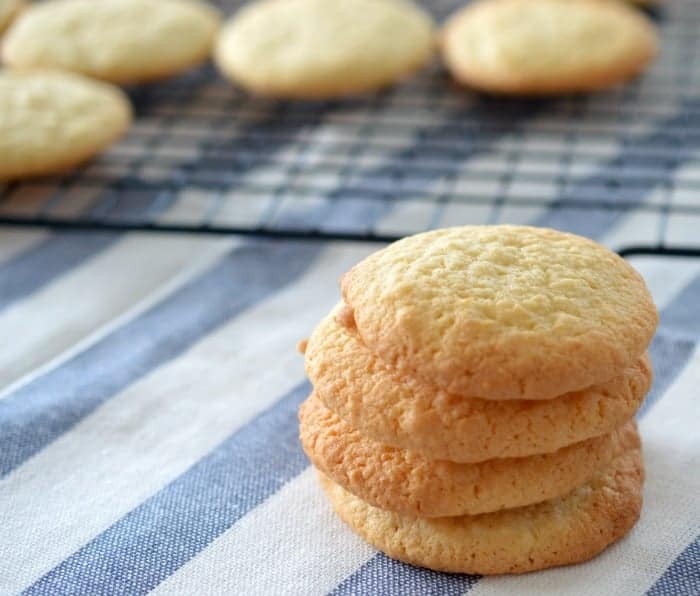 This recipe is from CreateBakeMake.
It's easy to make and the biscuits are nice and simple - buttery coconut. Delicious.
Ingredients
120 grams Butter softened
½ cup Caster Sugar 120 grams
2 eggs
¾ cup desiccated coconut 60 grams
1 cup self raising flour 150 grams
Method
Preheat your oven to 190 degrees celsius (fan forced) and line two trays with baking paper.
Place the butter and sugar into the bowl of an electric mixer and beat for approximately 6 minutes or until pale and creamy.
Reduce the speed of your mixer to low and add the eggs one at a time
Add the self raising flour and coconut and continue to mix on a low speed until combined.
Drop dessertspoons of mixture onto trays lined with baking paper (mixture will be quite runny)
Bake for 12 – 15 minutes or until the biscuits begin to turn golden. Cool on trays for 5 minutes and then transfer to wire racks to cool completely.