100 Heroes: Cy Twombly
The gay man who became one of the world's leading artists.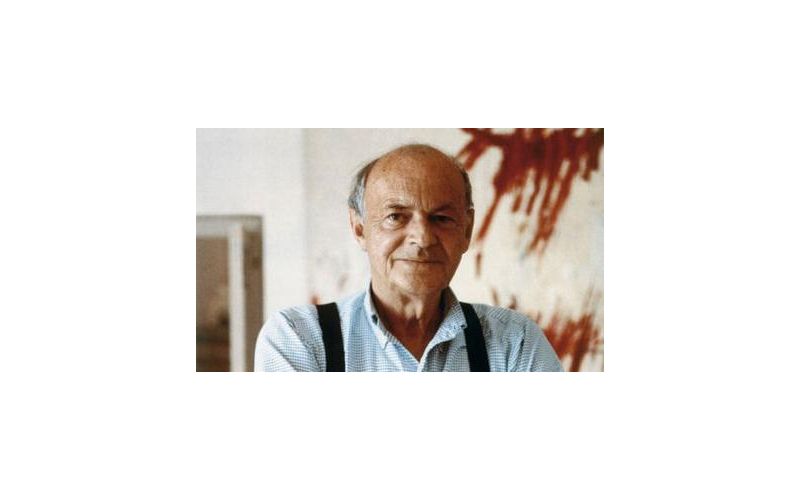 Cy Twombly was an American painter, sculptor and photographer.
His paintings are predominantly large-scale, freely-scribbled, calligraphic and graffiti-like works on solid fields of mostly grey, tan, or off-white colours.
Twombly's works are in the permanent collections of modern art museums globally.
Life and career
Twombly was born in Virginia in 1928.
At age 12, Twombly began to take private art lessons. He went on to study at the School of the Museum of Fine Arts in Boston.
On a tuition scholarship from 1950 to 1951, he studied at the Art Students League of New York, where he met Robert Rauschenberg, with whom he had a sexual relationship.
Twombly's first solo exhibition was in New York in 1951.
In 1952, Twombly received a grant from the Virginia Museum of Fine Arts which enabled him to travel to North Africa, Spain, Italy, and France. He spent this journey in Africa and Europe with Robert Rauschenberg.
In 1954, he served in the U.S. Army as a cryptographer in Washington, D.C., and would frequently travel to New York during periods of leave.
In 1957, Twombly moved to Rome, where he met the Italian artist Tatiana Franchetti. They were married at New York City Hall in 1959. They had a son, Cyrus Alessandro Twombly.
In 1964, Twombly met Nicola Del Roscio, who became his longtime companion.
In 2011, after suffering from cancer for several years, Twombly died in Rome after a brief hospitalization.