Drag Race Canada, S4:E2 - The Recap.
Are you up to speed?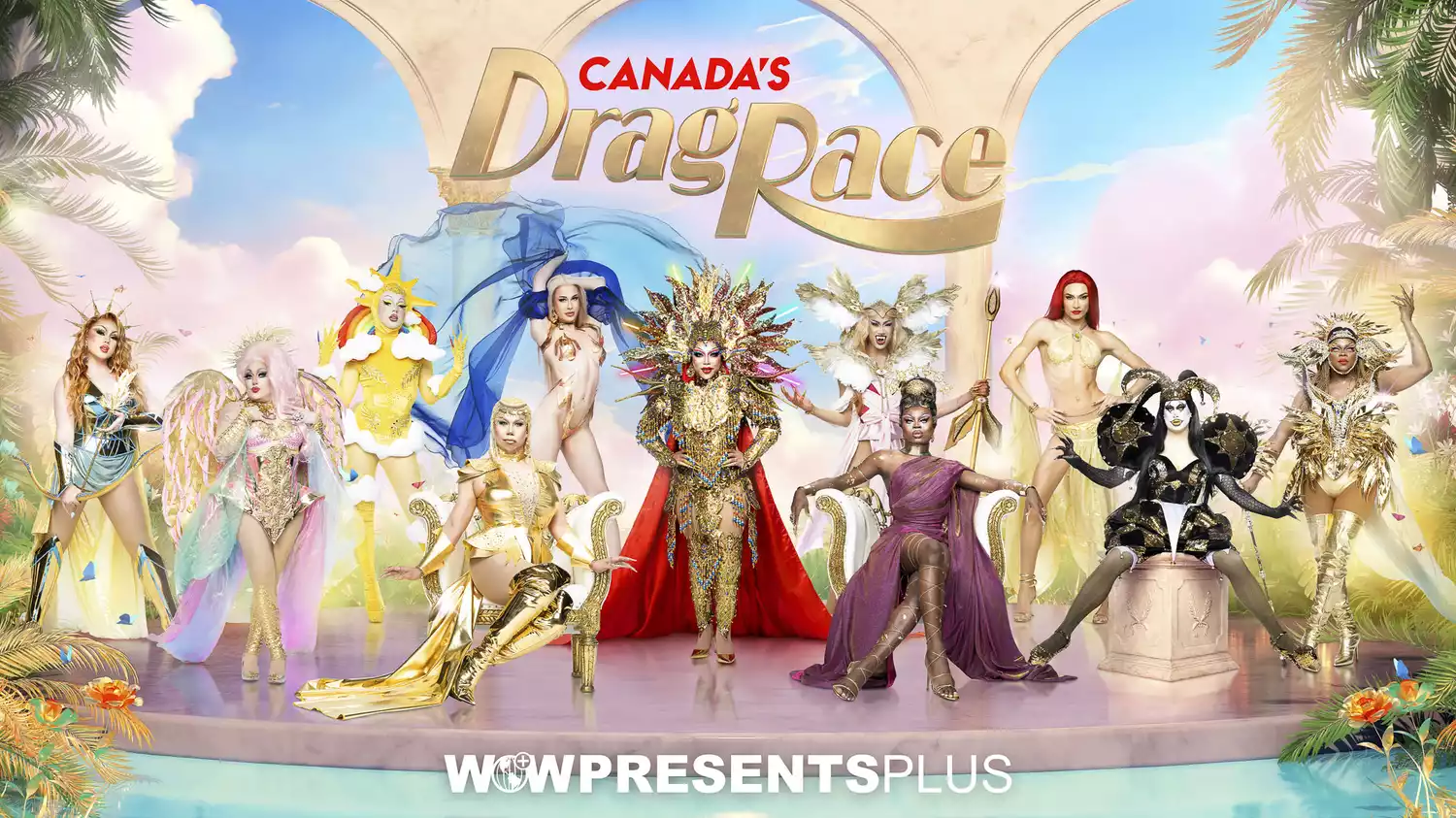 Are you ready for more Drag Race in your life? Well, you're getting it anyway.
Season 4 of Drag Race Canada is now on.
The Main Challenge
It was the shopping channel challenge.
Divided into teams, the queens had to sell novelty products.
Most people struggled with this - it's a tough challenge, especially when you're still in the early stages of figuring out the dynamics of the show.
Kitten and Melissa - who had a bit of an advantage as being the only two-person team - were the clear standouts.
The Judging
When it got down to the judging, we got a Top 3 of Venus, Melissa, and Kitten. The clear choices.
The Bottom 3 were Luna, Sisi, and Girlfriend.
The twist? There's a Golden Beaver.
The Golden Beaver gives the winner of the week the power to save one of the Bottom 3 - effectively deciding who will be lip-syncing.
You can argue the merits 0f this - it is forcing the cast to make difficult decisions and abdicating responsibility from the judges - but it makes some good TV, and that's what we're here for.
Kitten was declared the winner, which was the obvious choice, and she saved Girlfriend from the lip-sync.
That gave us a Bottom 2 of Luna and Sisi.
The Lip-sync
The track was I'm With You by Avril Lavigne.
This is a great track with heaps of energy and emotion and attitude.
The mood of the track was a better fit for Sisi than Luna, but Luna impressed with the way that she was able to deliver the track despite being dressed as Tony the Tiger.
Sisi did well, but it was a pretty straight-down-the-line delivery of the track.
You could have argued this either way - I thought that maybe it was going to be Sisi that would scrape through, but the win went to Luna, sending Sisi home.
Episode 2, done!
The Queens
Aimee Yonce Shennel
Current Ranking: Aimee Yonce Shennel grew up in the Dominican Republic before moving to Canada. We're going to need to see more from Aimee, she's not yet making her presence felt in this series.
Aurora Matrix
Current Ranking: Aurora Matrix is from Toronto. A safe start to the competition but she's going to need to step it up.
Denim
Current Ranking: Denim serves a futuristic club kid aesthetic. It was a great first episode for Denim, placing Top 2 and getting to perform. Her point of view is really setting her apart.
Kiki Coe
Current Ranking: Kiki is known as a designer and costumer. She's been on TV before but in cooking competitions. The looks are next level.
Kitten Kaboodle
Current Ranking: Kitten Kaboodle is a showgirl who is known for her design and costuming skills. After a slow start in Episode 1, this was Kitten's episode - smashing the acting challenge and taking the win.
Luna DuBois
Current Ranking: Luna DuBois from Toronto and she celebrates her Nigerian culture. She's into fashion. She survived the first lip-sync but it leaves her in a vulnerable position.
Melinda Verga
Current Ranking: Melinda is from Edmonton and she produces shows that highlight Filipino and Asian cultures. After a rocky start in Episode 1, Melinda had a much better showing in Episode 2. I'm not sure we're going to be seeing much more of Melinda.
Nearah Nuff

Current Ranking: Nearah Nuff is from Calgary. She's a dancer. Nothing seemed to go right for Nearah in the first episode and she only just scraped through Episode 2. She's going to need to lift her game.
The Girlfriend Experience
Current Ranking: The Girlfriend Experience was born in Germany but grew up in Vancouver. She produces an all-trans drag show in Vancouver. After a good first episode, the acting challenge of Episode 2 was a bit of a disaster. Saved by the Golden Beaver, she's still in the game.
Venus
Current Ranking: Venus is from Vancouver - she's part of the Gender (as in Kendall Gender) drag family. You can't ask for a better start in the competition - winning the first episode sets Venus up as the frontrunner and she's had a very strong second episode. Things are looking good!
Sisi Superstar
Final Ranking: The Pork Chop of the season, Sisi Superstar is from Montreal. She runs an alternative queer night called Unikorn Parties. It was the burlesque performance of Episode 1 where things really went sideways for Sisi and she didn't recover from there - unable to find her feet in this competition and beaten in the lip-sync of Episode 2, defeated by Luna DuBois.