Drag Race Germany: Episode 12 - The Recap
Are you up-to-speed?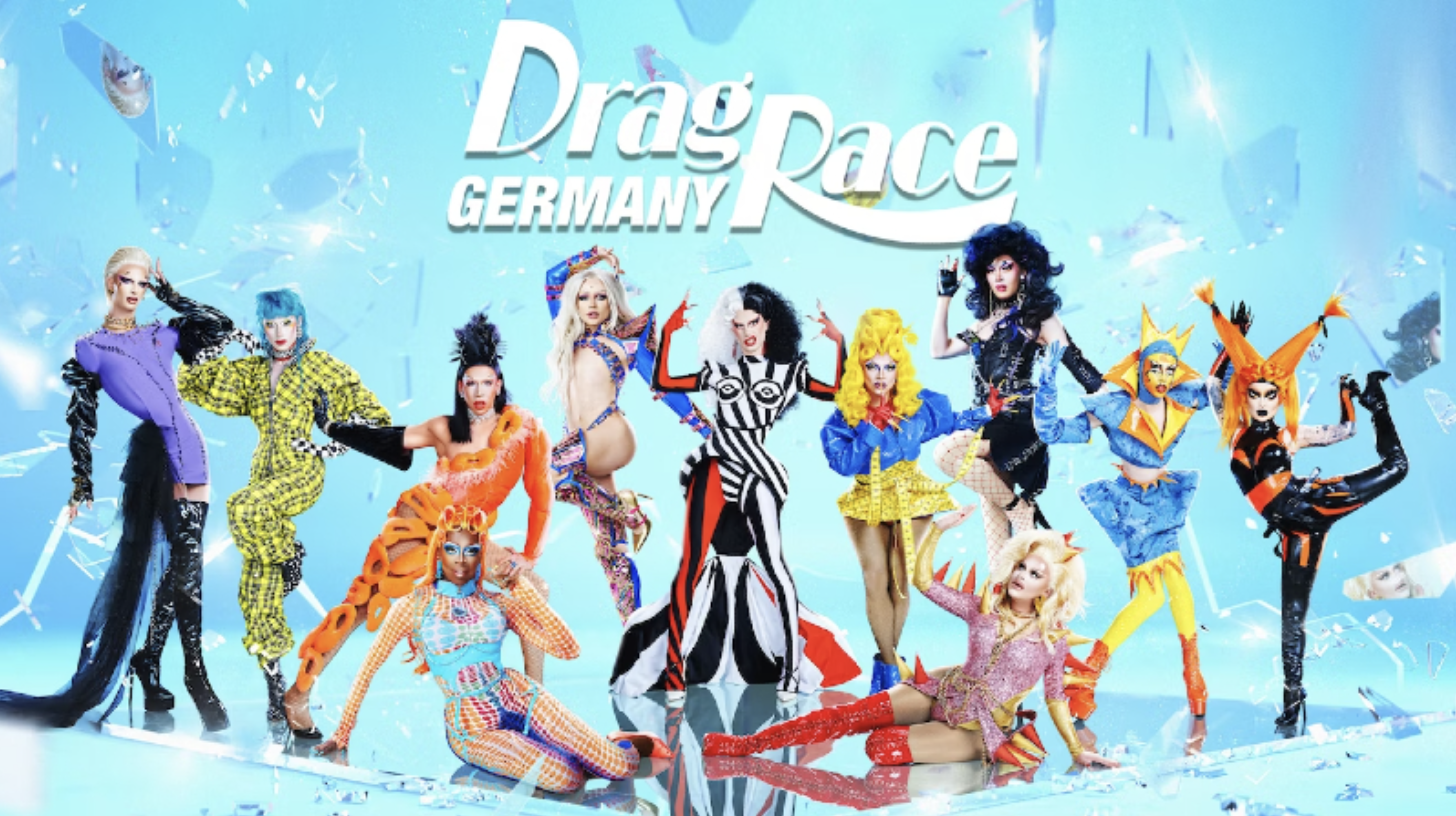 Drag Race Germany is wrapping things up on its first season.
Are you up-t0-speed? Let's get into it.
This finale episode followed a fairly familiar format that we'd expect from this franchise.
There were chats, there were tears, and there was a lot of drag.
The first challenge was to create a lip-sync performance to the RuPaul track, Call Me Mother.
It seems like this track was chosen because it's particularly difficult to lip-sync to - especially if English isn't your first language. Even then, it's a big ask.
It seemed like an odd choice, but maybe it was part of the franchise contract.
The actual production of this performance also seemed a bit underdone - the queens had to sort out their own choreography. There were some dancers and a few props, but it didn't feel particularly elevated for the finale episode.
Our three finalists did their best, and it was entertaining to watch.
We then got to the main runway for a bit of eleganza extravaganza.
Metamorkid: This was gorgeous from Metamorkid - a black gown with dramatic gold ruffles. I'm not sure what the fashion reference is for this look but we saw the same concept being presented by Ginger Johnson in the UK version of the show.
Pandora Nox: Pandora gave us a Joan of Arc moment, which is very on-brand for her. She looked good but the combination of the armour and the tule made her look very small and square.
Yvonne Nightstand: I didn't love this from Yvonne - it was a pant-suit with a statement bow at the back, mixing lots of different patterns. It didn't really have a great impact on the runway.
The final lip-sync performance was to Rise Like a Phoenix by Conchita Wurst. A solid choice.
It's a song that really leans into the drama and the three finalists all gave us that.
Pandora had the most stunts and reveals and she's a natural performer - however her make-up is such a mask that it's harder to connect emotionally with her performance.
Meta also had a very strong performance - looking like Gaga as the Countess, Meta went for stillness and power in her delivery. It worked.
We eventually got to the crowning and I really couldn't pick which way this was going to go. It felt very much like it was down to Pandora versus Meta, and my gut-feeling was that it was Meta who was going to take the title.
But, no - it was Pandora!
A worthy winner, Pandora is the first cis-woman to be crowned in any iteration of the franchise. The Drag Race multiverse continues to expand.
Season 1, done!
The Cast
Pandora Nox
Final Ranking: Pandora clearly came prepared for this competition. Her lip-syncs have been top-tier and her runways have been consistently strong. A worthy winner of Season 1 of Drag Race Germany.
Metamorkid
Final Ranking: A strong visual aesthetic and a weird sense of humour, Meta is always interesting and delivered consistently strong performances throughout this competition. Meta obviously came very close to winning this season, and it's certainly given her a platform to continue to grow her career.
Yvonne Nightstand
Final Ranking: Yvonne has been consistently good throughout the competition and she picked up some momentum towards the close of the season. Making it to the Top 3 was a great result - it's been an outstanding season for Yvonne.
Kelly Heelton
Final Ranking: Kelly is an experienced queen with a big reputation and she's been able to adapt her skills to the challenges of this competition. She was my pick to win so surprised to lose just before the final – eliminated in Episode 10, beaten in the lip-sync by Metamorkid.
Loreley Rivers
Final Ranking: Despite her quiet demeanour, Loreley has had a really strong season – serving some great looks on the runway. She made it all the way to Episode 8, beaten in the lip-sync by Pandora.
Victoria Shakespears
Final Ranking: Victoria didn't have a great start to this competition and she's had to lip-sync 4 times in 7 episodes. To her credit, she stayed positive and got plenty of camera time, finally eliminated by Loreley in Episode 7.
Nikita Vegaz
Final Ranking: An established queen who took a while to find her feet in this format but gave us some really entertaining television in the process. I'm a bit surprised that Nikita didn't go a bit further in this competition but she made it to Episode 6, eliminated in the 3-way lip-sync against Victoria and Loreley.
Tessa Testicle
Final Ranking: I'm not sure that the name is a great choice but Tessa has shown enormous resilience in this competition. Having to lip-sync four times within the first five episodes is a big ask. Eventually, it was Pandora that sent her home.
Lele Cocoon
Final Ranking: Lele has a likeable energy that works well on television, but didn't seem to be able to make an impact on this competition. Eliminated in Episode 4, beaten in the lip-sync by Tessa.
The Only Naomy
Final Ranking: Tall and skinny, Naomy is beautiful but didn't get the chance to show us much more – tripping up in the Rusical of Episode 3, beaten in the lip-sync by Tessa.
Barbie Q
Final Ranking: The Pork Chop of the season, I'm disappointed that Barbie was first eliminated. She's engaging and likeable on screen and has good stage prescense. But, the sewing challenge was her undoing.