Drag Race Italy - Season 3, Episode 9: The Recap
Are you up to speed?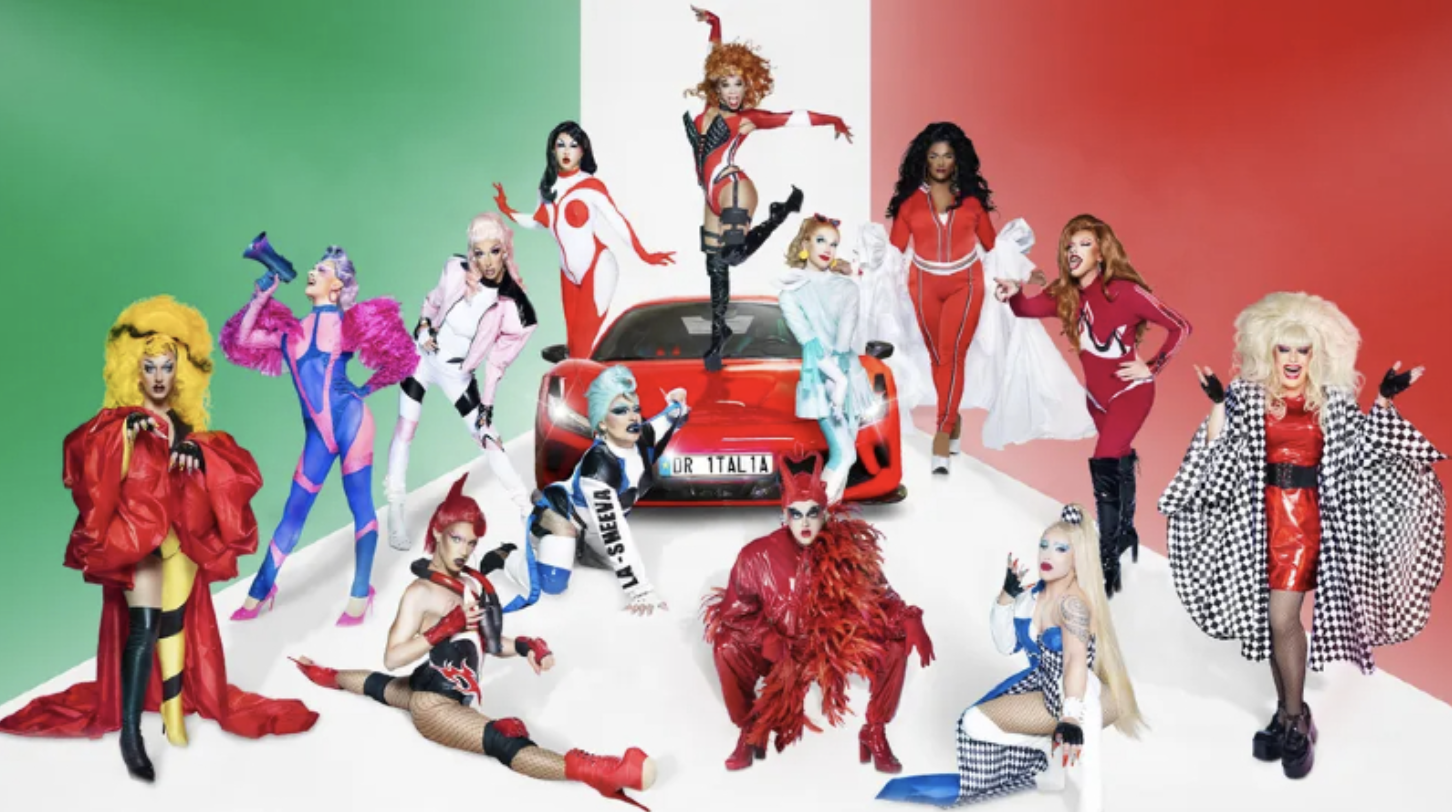 The latest season of Drag Race Italy is at the business-end of proceedings.
Are you up to speed? Let's get into it.
The mini-challenge
It was a quick drag game make-up challenge - the queens had to present a make-up tutorial while make-up was being applied blind to their face.
This was stupid funny.
La Sheeva was declared the winner.
The main challenge
It was the make-over challenge.
Social Media influencers had been drafted in for a family-resemblance make-over.
Lina Galore
Lina was very on-brand - 50's inspired Olive Oil dresses with a mod-twist. It was a relatively simple concept but it was well-executed.
Melissa Bianchini
Melissa's costumes were top-tier - slutty Marie Antoinette.
La Sheeva
I didn't love this as much as the judges did. They were Iris Van Herpen inspired cocktail dresses, white versus black. It was solid.
Silvana della Magliana
Silvana gave us comedy, with dresses made from mops. It was effective.
Sypario
I'm not familiar with the reference that Sypario was channeling - it was a rich woman who was owned by her cat. It was an interesting concept but didn't seem to fit within the context of this challenge.
The judging
La Sheeva was declared the winner, with Melissa and Silvana also through to the semi-final.
That left us with a Bottom 2 of Lina and Sypario.
That seemed tough on Lina, but she is my favourite so I may be a bit biased.
The lip-sync
The track was Mon Amour by Annalisa.
It's a cute track.
Lina took a moment to strip off her gown into a performance bodysuit. Meanwhile, Sypario seemed to be putting all of her effort into dominating the front of the stage and blocking Lina.
It looked messy and suggested insecurity on the part of Sypario.
Lina wasn't delivering an amazing lip-sync but it seemed only fair that she was declared the winner and Sypario was eliminated.
Episode 9, done!
The Cast
Melissa Bianchini
Current Ranking: Melissa is my frontrunner this season. She's hitting every challenge with confidence and setting the standard for the rest of the cast.
Lina Galore
Current Ranking: I'm a bit obsessed with Lina. More Lina, please. There's been a few shaky moments this season but overall she's been one of the most consistent competitors. At this point it feels like she's the only one that can challenge Melissa for the title.
La Sheeva
Current Ranking: La Sheeva gives good TV but her performances so far in this competition have been highs and lows. I can't see how she can win from here.
Silvana della Magliana
Current Ranking: The win in Snatch Game redeemed Silvana in this competition and she's a clear favourite with the judges. She's made it to the Top 4 but it feels like a long-shot for her to win.
Sypario
Final Ranking: Sypario has been on a total roller-coaster in this competition but her luck ran out in Episode 9, beaten in the lip-sync by Lina.
Leila Yarn
Final Ranking: I've really enjoyed Leila on this season - she's brought an interesting aesthetic and has demonstrated that she's a great performer. She made it to Episode 8, beaten in the lip-sync by Sheeva.
La Prada
Final Ranking: I've really enjoyed La Prada on this season but it feels like she never really had a chance to shine. Eliminated in Episode 7, beaten in the lip-sync by Lina. Ironic that La Prada and that she was eliminated on a dance challenge.
Sissy Lea
Final Ranking: Sissy did it tough this season - mostly landing somewhere near the bottom. However, she always seemed upbeat and cheerful and looked like she was enjoying the experience. She was eventually eliminated in Episode 6, beaten in the lip-sync by Sypario.
Morgana Cosmica
Final Ranking: Morgana never really found her feet in this competition. She survived one lip-sync but the second one was her undoing - eliminated in Episode 5, beaten by Sheeva.
Lightning Aurora
Final Ranking: It was the design challenge of Episode 4 that was Aurora's undoing, beaten in the lip-sync by Morgana.
Vezirja
Final Ranking: After a solid first two episodes, Vezirja bowed out in Episode 3 – her Viva L'Amour runway was her undoing. Beaten in the lip-sync by Sissy.
Amy Krania
Final Ranking: We didn't get to see a lot from Amy. Her Talent Show performance was a bit underwhelming, but she gave us a good Uma Thurman in the Movie Icons runway of Episode 2. Unfortunately, it was her acting that sunk her. Eliminated in the lip-sync by Leila.
Adriana Picasso
Final Ranking: Adriana is the Pork Chop of the season, eliminated in Episode 1, beaten in the lip-sync by La Prada. We didn't get to see much of Adriana, but she is clearly a very beautiful queen.