100 Heroes: Edmund White
The gay man who helped document The Joy of Gay Sex.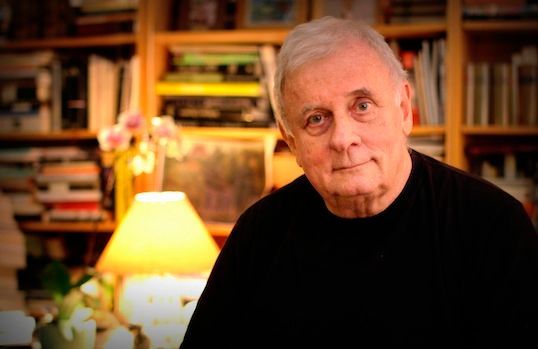 Edmund White is one of our great gay writers - a novelist, memoirist, and an essayist on literary and social topics.
In 2019, White received the Medal for Distinguished Contribution to American Letters from the National Book Foundation.
Let take a look at his life and legacy.
Early life
Born in 1940, White grew up in Chicago. He says that he wrote from a young age, to try and process his emotions and experiences.
White reportedly wrote a novel when he was 15, about his experiences of being a gay teenager.
Career
Instead of going to college, White moved to New York where he became a journalist.
His debut novel was released in 1973.
White's books include The Joy of Gay Sex (1977), his trio of autobiographic novels - A Boy's Own Story (1982), The Beautiful Room Is Empty (1988) and The Farewell Symphony (1997) - and his biography of Jean Genet.
White's latest novel - A Saint From Texas - will be released on 4 August.
Personal life
White has been in a relationship with Michael Carroll since 1995. The couple married in 2013.
Follow Gareth Johnson on Twitter
---
Show your support for G-TV by grabbing a t-shirt.
Available in a range of sizes, colours, and styles.