Erotica fuelled by a gay nudist resort
Fap fiction to fuel your fantasies.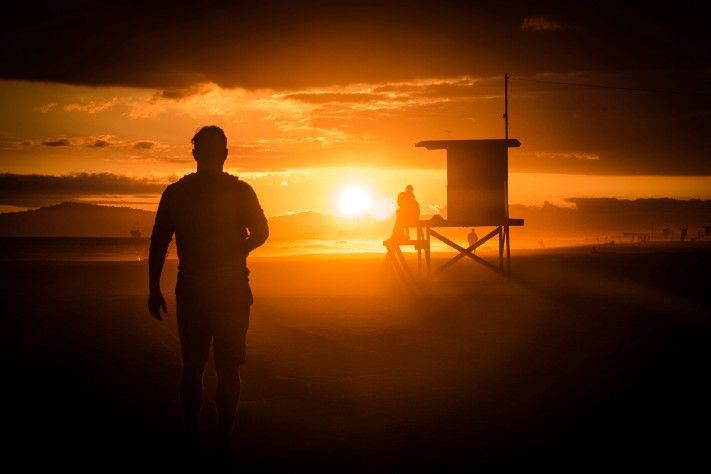 A couple of years ago I had a couple of days staying at Turtle Cove resort - between Cairns and Port Douglas, in Australia.
It was my first time at a clothing-optional, gay resort. It was pretty amazing.
Predictably, I wrote some erotic gay fiction inspired by that visit. It's called The Full Moon Party.
If reading about a bit of man-on-man action is your kind of thing, then read on for some extracts from the story.
"What do you mean it's a men-only resort?" asked Stephen naively.
"I mean that it's men-only…" replied Adam. "The guests are men, the staff are men. It's just all guys, and it's clothing optional."
"Oh, I see…" blushed Stephen, finally getting the picture.
"They don't worry too much about hiring staff with experience, they just want to hire guys that look good…" continued Adam. "You look like the kind of guy that they would hire. But if that's not your kind of thing then you should probably look elsewhere."
"Um, actually it might be my kind of thing…" replied Stephen, flattered that Adam considered him to be a good-looking guy.
Rhys couldn't help feeling that there was something incredibly sexy about sunbathing naked on a beach, stretching out and enjoying the feel of the sun's rays on your bare skin.
Rhys lay on his stomach to try and get some colour on his white ass. The warmth of the sun and the sand between his toes made his cock chub up a little beneath him.
He wondered how friendly the other guests were going to be, whether he would find anyone else up for some fun.
A comfortable silence hung between the two men as they floated in the rolling waves, smiling occasionally, slowly letting the water bring them closer together until their hands found each other's bodies.
As Rhys had expected, Tony felt good to touch. Rhys let his fingers trail down Tony's chest - their mouths met, gently and tentatively at first, but increasing in heat as their bodies began to grind against each other.
The two men continued to splash around in the pool for a while, enjoying the feeling of the cool water against their naked skin.
After a little bit of pretend wrestling, Joe wrapped Rhys in a big wet bear hug, brought their bodies close together, and kissed Rhys firmly on the lips.
"More..." growled Rhys, enjoying being enveloped in this man mountain. They kissed again, deeply, passionately, hungrily.
Here's the geo-specific links on how to get your hands on a copy of The Full Moon Party.
Follow Gareth Johnson on Twitter
---
Show your support for G-TV by grabbing a t-shirt.
Available in a range of sizes, colours, and styles.