100 Heroes: Eugène Jansson
The gay man who infused his art with sensuality.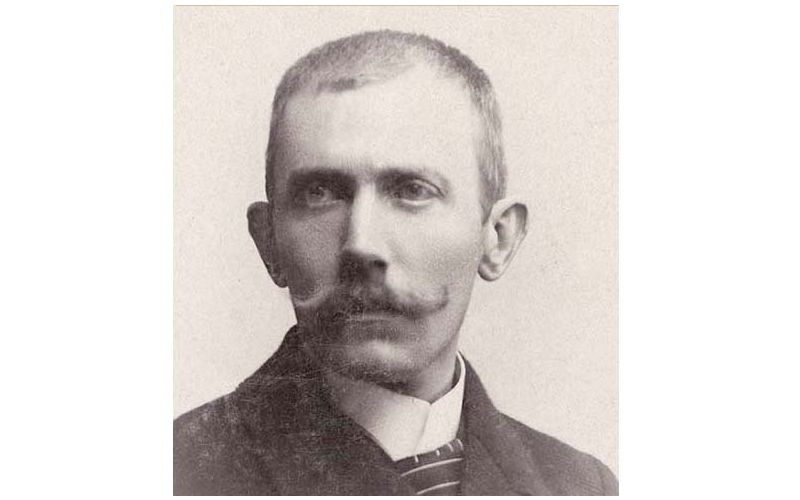 Eugène Jansson was a Swedish painter known for his night-time landscapes and cityscapes dominated by shades of blue. Towards the end of his life, from about 1904, he mainly painted male nudes.
Born in 1862 in Stockholm, Jansson studied painting from a young age.
He was accepted into the Antique school of the Royal Swedish Academy of Arts in 1881.
Most of his paintings from the 1890s up to 1904 are night views over Riddarfjärden, as he would have seen it from his home, or street views from various parts of Södermalm. They are dominated by shades of blue and very visible brush strokes, often crossing one another. Over the years his paintings moved towards increasing simplification and abstraction, and at the end of his "blue" period, little more than the street lights and their reflections in the waters can be discerned from the mass of blue of the canvas.
After 1904, when he had already achieved success with his Stockholm views, Jansson confessed to a friend that he felt absolutely exhausted and had no more wish to continue with what he had done until then. He stopped participating in exhibitions for several years and went over to figure painting.
To combat the health issues he had suffered from since childhood, he became a diligent swimmer and winter bather, often visiting the navy bathhouse, where he found the new subjects for his paintings. He painted groups of sunbathing sailors, and young muscular nude men lifting weights or doing other physical exercises.
Little is known about Jansson's personal life, but it's widely accepted that Jansson was a gay man. Homosexuality was illegal in Sweden until 1944.