100 Heroes: Evelyn Waugh
The gay man who became a literary giant.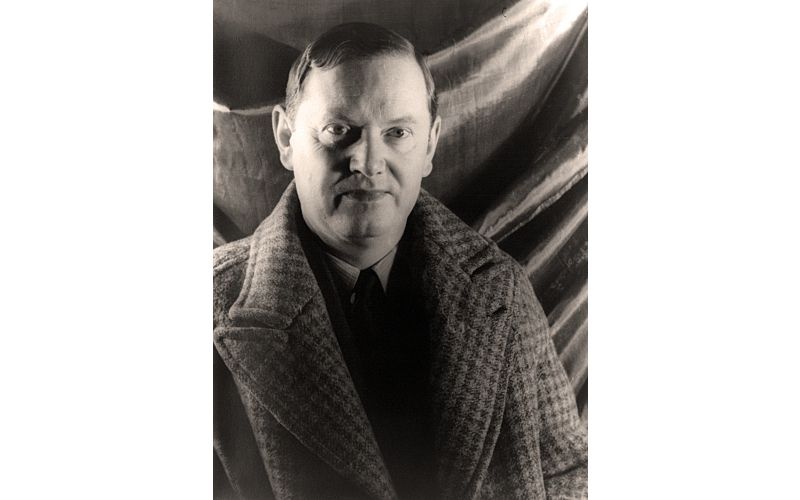 Evelyn Waugh was a writer of novels, biographies, and travel books. He was also a prolific journalist and book reviewer. His most famous works include Decline and Fall (1928), A Handful of Dust (1934), Brideshead Revisited (1945), and the Second World War trilogy Sword of Honour (1952–1961). He is recognised as one of the great prose stylists of the English language in the 20th century.
Early life
Evelyn Waugh was born in London in 1903.
In 1915, Evelyn's older brother Alec was asked to leave Sherborne school after a homosexual relationship came to light. Alec departed Sherborne for military training as an officer, and, while awaiting confirmation of his commission, wrote The Loom of Youth (1917), a novel of school life, which alluded to homosexual friendships at a school that was recognisably Sherborne. Alec's novel caused a bit of a scandal.
After finishing his schooling, Waugh studied history at Oxford university.
During his time at Oxford, Waugh found a circle of friends within country house society.
Important influences on Waugh while at Oxford were Harold Acton and Brian Howard. Acton and Howard formed an avant-garde circle known as the Hypocrites' Club, whose artistic, social and homosexual values Waugh adopted enthusiastically.
Some of Waugh's significant relationships during this period were with Richard Pares and Alastair Graham.
After Oxford, Waugh worked briefly as a teacher before focusing full-time on his writing.
Journalism
Waugh travelled extensively during the 1930s, writing for newspapers.
He reported from Abyssinia at the time of the 1935 Italian invasion.
Second World War
Waugh served in the British armed forces throughout the Second World War, first in the Royal Marines and then in the Royal Horse Guards.
Writing
Waugh used his personal experiences and the wide range of people whom he encountered in his works of fiction, generally to humorous effect. He had a detachment that enabled him to turn an observational eye on the world around him.
In 1945, Waugh published Brideshead Revisited. A novel that drew on his experiences in the war, his time at Oxford, country house society, and his conversion to Catholicism. It was a huge success. The novel was adapted as a television series in 1982.
Death
Waugh died in 1966 of heart failure. He had been in poor health for some time.